As the comic says, I'm feeling a bit off today after the Holiday 🙂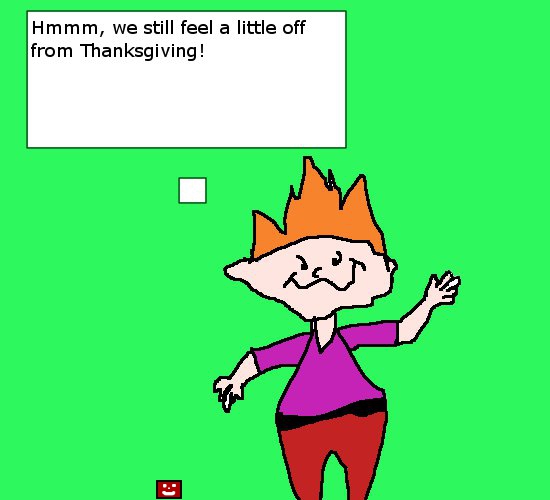 Previous:  Funny Money Comic 6 – Traffic Jam Rant
Next…..:   Funny Money Comic 7, Passing on Lattes
Comic Strip Notes:
I hope all the US folks out there had a great Thanksgiving!!!
Links to 3 Funny or Interesting Sites:
Basic Instructions: How to avoid Workplace drama – Sometimes is seems people just look for fights over the dumbest things!  I think we all watch too much TV, which show too many fake reality shows (eg. Jersey Shore).
The non-adventures of Wonderella:  Off on the wrong Bigfoot – The Legal system sometimes lets the bad guys win…
Cyanide and Happiness: Starring at other women – The humor at this site is a bit on the wild side!
Thanks for stopping by!
-MR
Did you like this Comic Strip?  Then subscribe to my RSS feed so you can enjoy more great Comic Strips and finance articles like this one!