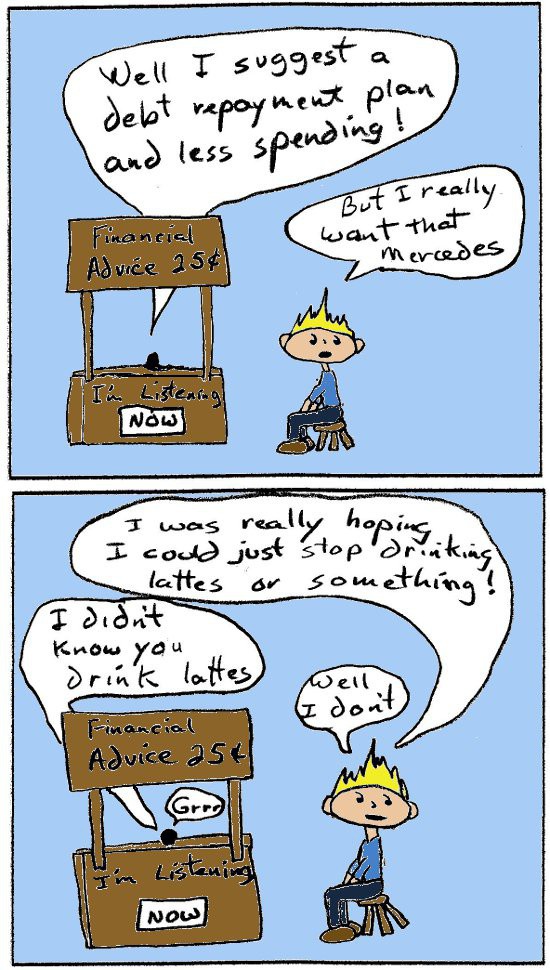 Previous: Funny Money Thanksgiving Holiday Break 2010

Comic Strip Notes:
It amazes me that my friend who is as smart as I am, if not more so, continues to have no will power.  He's a great guy but geez, a little restraint would be a great thing!
Links to 3 Funny or Interesting Sites:
I want to be a Cat I would hate to be a cat!
The less desirable roommate!  Most of us have been here before!
Len Penzo:  Black Coffee: A Little Fun with Bono and the Banker Bullies – Not to be outdone by Brad at EOD, Len decided to not eat at all for 2 months (lol)!  Len's is always witty and make useful information fun!
Thanks for stopping by!
-MR
Did you like this Comic Strip?  Then subscribe to my RSS feed so you can enjoy more great Comic Strips and finance articles like this one!