When to Pick Up Money!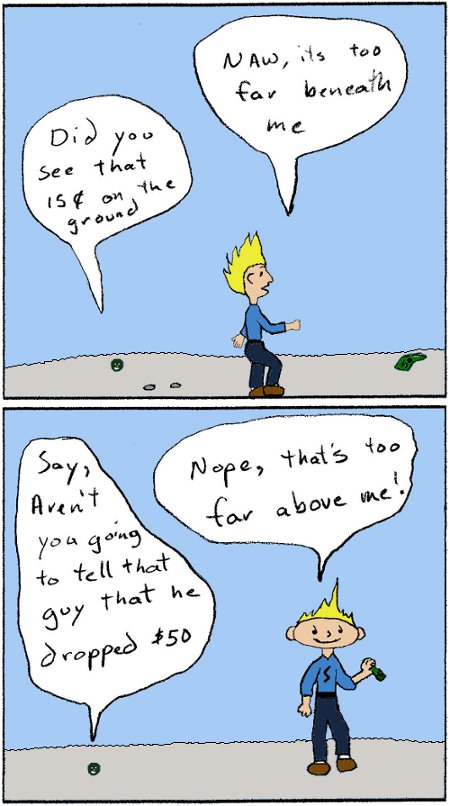 Previous:  Funny Money Comic 7, Passing on Lattes
Comic Strip Notes:
I have a friend that is too big to pick up small change (if it's silver, I'll pick it up), but if he saw someone drop a $50…  Well, he would keep the $50 and act like he didn't see the person who dropped the money.  While I would tell the person, I guess this is definitely one of the lesser evils…  I'm sure some would view this as an opportunity and may actually even make their day!
Links to 3 Funny or Interesting Sites:
Bugcomic – Great cover comic strips (vs cover bands)…  very clever and funny 🙂
Bensoncomics –  Why music channels have girls in underwear (or bikinis)
the-opt – A truly PC Christmas Card!
Thanks for stopping by!
-MR
Did you like this Comic Strip?  Then subscribe to my RSS feed so you can enjoy more great Comic Strips and finance articles like this one!