Are You Listening?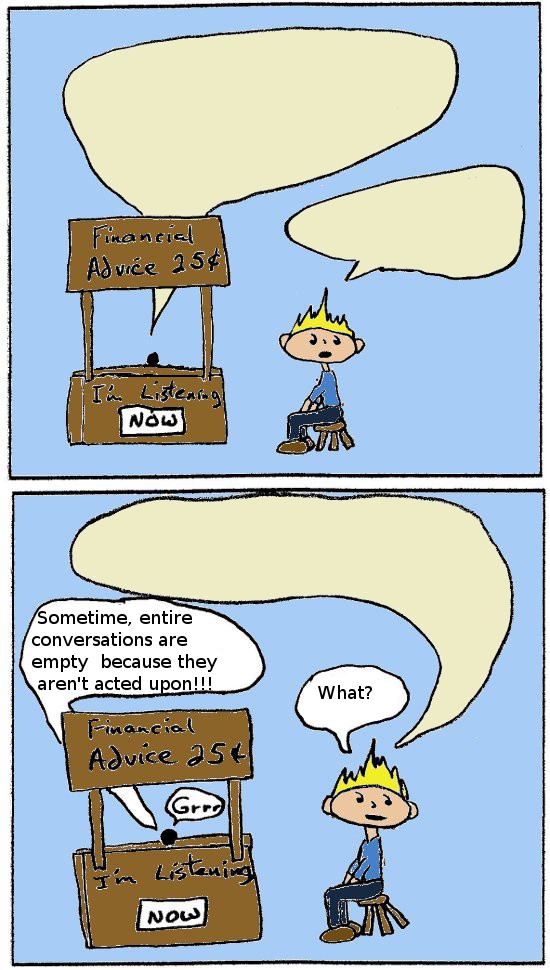 Previous:  Funny Money Comic 8, When to Pick Up Money
Comic Strip Notes:
I have conversations with people and they just tune me out.  I use to think that people were idiots, but now I'm starting to question the way that I communicate my ideas.  Perhaps the truly great speakers, are the ones have the perfect mix of sound, way of speaking and grammar!
I started blogging as a means to aid my communicate skills, and I can tell that I do write better now, but I"m not so sure about my vocal skills though.  Perhaps next year I will expand even further into the podcast arena…
Links to 3 Funny or Interesting Sites:
How'd you get that huge bulge?
Colorblind Christmas
Peanuts Tribute: Surfing the Internet
Thanks for stopping by!
-MR
Did you like this Comic Strip?  Then subscribe to my RSS feed so you can enjoy more great Comic Strips and finance articles like this one!