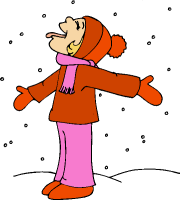 Telecommuting during a snowy day, it the best way to work for an employer!
This past December 1st , I remotely connected  into work from home, and it was a wonderful experience!  I thought I'd share my excellent time with those less fortunate souls in warmer climate areas such as San Francisco California!
My Day:
I woke up and threw on some house clothes (including my slippers), shuffled myself downstairs and hopped into the car to get a medium latte from McDonalds (one of my frugal sins)!  On the way out the door, I noticed the light sprinkling of snow on the grass, now the grass wasn't completely covered, and it actually almost looked like frost!
So I went through the drive through, got home and went up to my small office e, that also servers as a guest room.  I drew up the window blinds and sat at my desk and started to log into work remotely.
After getting configured, I took a moment to realize that the snow was sticking and that the snow that was following was the pure fluffy style of snow that Norman Rockwell painting are made from!
I could tell that we wouldn't be getting enough snow that I would have to shovel the driveway, so I totally enjoyed the experience!  It kind of reminded me of skiing snow.  Someday if I lose the weight, I would like to ski once again!
If you lived where I live (Mid-West area, sort of), telecommuting during a snowy day is wonderful advantage over those traveling to work!
Here's Why:
I don't have to worry about ice or black ice!
It save me from getting in a potential accident (It seems like the first snowy day there is always accidents!).
I don't have to scrap ice off of my windows (I hate the I have to park outside of our garage!)
There are fewer distractions since nobody really talks to me!  Although IM is starting to get bothersome!
I don't waste travel time and getting ready time out of my life!  This is an unpaid cost of time!
I stay warm and toasty in my little office/guest room at home!
Out of site, out of mind kind of works good with co-workers and managers!  It's less common to be a new work to do victim when you are remote!
You can pet your pet, which is a friendly dog in my case!
I can turn the TV on as background noise, occasionally checking the stock market action on TV!
My car is a bit happier since it has less were and tear on it!
All of the above reasons makes remoting into work from home via telecommuting, the perfect solution.
What do you thinking of telecommuting to work?
-MR
Did you like this Article?  Then subscribe to my RSS feed so you can check out new articles when they become available.  You will help this blog grow by doing so!  Thanks!