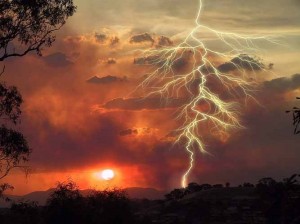 I had this entire week mapped out in exact details as to what I was going to do!  Then it happened, I get a phone call telling me that an old friend's dad had pasted away, and the calling hours was tonight!
Event though I haven't seen my friend or his parents for years, I felt obligated to drive down and pay my respects…
Now I haven't seen my old friend or his parents for a good many years!  I also haven't seen any of my neighbors from the old neighborhood for years and years either!
So why this funeral turned into mixed emotions for me was because while standing in the long line, past friends and their parents keep stopping and talking to me all the way up to where the morning family were at the casket.  Heck, even my mourning friend broke rank and come over from the casket to shake my hand, and at that point I wasn't even close to the casket.  We haven't seen each other so long it was almost pleasant for the both of us.
While I was in line, I felt so sad for my friend's mother and sister, especially  his mom.  But at the same time, so many people greeted me and talked with me, that I almost felt disrespectful towards the grieving family.  At times, the my odd neighborhood friends and I were almost laughing and having a good time catching up.  It was very confusing to say the least.
During the drive down, I was listening to "The Snowball" a biography about Warren Buffett (I only made it half way through the book in the past).  And of course, being financial sort of guy, I calculated how much the trip would cost me (I've done this before with trips to my parent's house).  The entire trip cost me $20, but that wasn't important (mostly), isn't it funny that I calculated in my head while driving down?  I guess it's now part of my being…
Last year, I would have tried to get out of this.  I had plenty of excuses, like I didn't find out until it was too late (this is true to a degree, I rushed down and was their 1 hour after the funeral started!)  Or that I had to work that night…  Luckily, my New Year's Resolution is be a better me (see my post called "Becoming Super?"), so I traveled down and did the right thing!
This funeral was a reminder to make the most of the journey through life, and to remember to visit old friends and their parents occasionally, because some day, sadly they will be gone.
-MR
Did you like this Article?  Then please subscribe to my RSS feed so you can check out new articles when they become available.  You will help this blog grow by doing so!  Thanks!