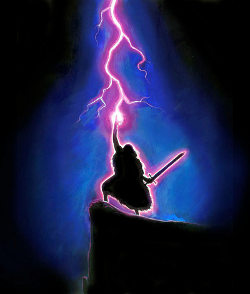 Wow, I can't believe we are almost 2 month into the year 2011 already!  Time truly is flying!  Theme of this Yakezie Carnival is quickness.  So with respect to time and speed, I've chosen to put the contributors in my carnival in the order that I received them.
Okay, now that the theme of the Yakezie is defined, what exactly do I mean my "The Quickening"?  Well it's actually a concept from a now older movie called "Highlander", and today it translates to mean  "Git-R-Done"  with speed!  All joking aside, it means hurry the hell up, or accelerate now.
And now finally you may be wondering, "What is Yakezie"?  Well, Yakezie is a network of many of the best financial bloggers.  The network is unique in that it contributes it's earnings collected from donors and voluntary contributions by members to charities (currently scholarships).  It's truly a selfless endeavor that I'm proud to be a member of!
So now on the great lineup of articles submitted to the Yakezie Carnival!
Beating Broke:  What Motivates Your Finances – What is it that motivates you in your finances? What makes you want to pay those bills off and live debt free?  What do you most look forward to gaining by being debt free?
Barbara Friedberg Personal Finance:  6 Dangerous Investing Myths – Guest post by Rob Bennett at Barbara Friedberg Personal Finance. Interesting theory on asset allocation. It's not the standard approach and offers a new viewpoint on an old topic.
Little House in the Valley:  Creating a Budget After a Melt down – How to create a budget using a spreadsheet after a financial melt down.  I'm really trying to push the key works "creating a budget" for organic searches.  Thanks again and I've signed up to host one in a few weeks!
Faithful With A Few:  4 Credit Card Benefits You Should Not Ignore – There are many credit card benefits to consider before cutting up those cards! Find out the 4 most common credit card benefits, and if they are right for you!
Fat Guy Skinny Wallet:  My First Day With Debbie Siebers And I Can Barely Walk! – My wife asked me this weekend about starting Debbie Siebers' Slim In 6 workout program with her today! The first day punished my quads, but I'm not going to quit!! Plus, we still haven't eaten out!
The Millionaire Nurse Blog:  Money Success? – What is the difference between success and failure with your money? A few tips to help you succeed with your financial goals.
First Gen American:  Babci on Time Management – Babci's wisdom from an older day on Time Management.  See if you agree with Babci!
Bucksome Boomer:  Department Store Shopping Strategies – Save big at department stores with a three-pronged approach.
Budgeting in the Fun Stuff:  Make Money Blogging – Here's how I made $6000 in less than a year of blogging in 2010!
Watson, Inc:  What Keeps You On Track Financially? What makes you keep your eyes on the financial ball?  Balance truly is the key to a fulfilling life and finances.
Everyday Tips & Thoughts: Change and Perspective – The unfolding of events in life can go either ways sometimes.  Sometimes when life looks the most bleak, it can just as quickly take a quick turn for the better.
The Ultimate Juggle:  How To Work – Working at work vs being at home with a baby requires adjustments to the style in which work gets prioritized and completed.  I describe my scenario and how I cope.
Carnivals and Roundups that Money Reasons was in:
Thanks,
-MR
Did you like this article?  Then please subscribe to my RSS feed so you can check out new articles when they become available.  You will help this blog grow by doing so.  Thanks!