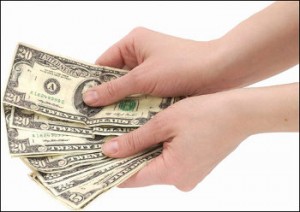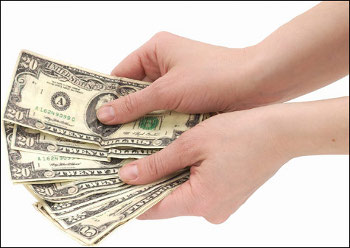 Paying off your mortgage is like working at a second job!
By paying off my mortgage early, I get to keep an additional $15,000 a year!
Let's say that you decide that your first job wasn't enough money, or that you want to dig yourself out of debt.  If you were to get a part time job working 20 hours a week at a wage rate of $14.42 all year round, using straight simple math, that would be the pay rate that it would equal to have $15,000.
But that's not entirely true, actually you would have to work 20 hour at a pay rate of $18.03 (assuming your in the 25% marginal tax rate).  The reasons for the higher pay rate is that the money that you would pay your mortgage with would be after tax money.  Even that number is low since I didn't take out FICA, insurance, state tax, etc!
This year, I've really noticed that my checking account balance is growing quickly!  I've transferred money from my checking account into my online brokerage account every so many months.  It's been great!
Some may say "but what about the itemized mortgage interest deduction and the fact that you cannot deduct the interest on mortgages" .  Well, I'm going to tell you a secret…  after you get your mortgage payments low enough after a few years, the standard deduction is so high that those itemized deductions really don't matter!  For my family, it didn't take long to hit the break even point between the standard deduction and itemizing things.  Since we were prepaying, we met this crossover threshold after about 5 years.
The extra money has come in handy for us, making it easier to afford sports and other activities for our kids.  We are also planning larger vacation, perhaps even overseas soon.
The beauty of that extra $1,250 each month is that I can invest most of that money so that it even grow more quickly!
Do you share my viewpoint that not paying $1,250 extra a month would be equivalent of getting a part-time job working 20 hours a week?  Of course, if for some reasons my primary job was lost, so would my pseudo part-time job too.
-MR
Did you like this Article?  Then please subscribe to my RSS feed so you can check out new articles when they become available.  You will help this blog grow by doing so.  Thanks!