All to often, I see many of my friends and work peers see change on the ground or wherever and ignore it like it's something disgusting!  I'll
When I see silver-colored coins on the ground (yeah, I'm too good for pennies), I pick them up.  And then if I'm near a restroom, I go in and wash them and obviously my hands too.  If I'm not near a bathroom, I try to use purell or some other kind of cleanser to cleanup.
So why do I bother?
I'll be honest, it's mostly for my kids…  But even if I didn't have kids, I would still pick up the silver-colored coins (and pennies too if I'm bending over to pick up the silver-colored coins).
I save the coins for my kids because they still get excited (although not as much as they use to), when they get any type of money.
So why save money if you don't have kids?
Crazy, "Anything Goes" wild spending money!
To save for vacation trips.
Speculative investments (it may take a few years to get enough to invest, unless you go for penny stocks, in which case you are gambling with losing odds).
Emergency fund?
House and car repair fund.
Yearly Christmas or other special occasion fancy restaurant meal.
After saving the money for a period of time, basically use the money for anything that is fun.  Why save money for a something mundane!  If you make it fun money, then it's doing the extra work of picking it up and saving it after you purchase something using cash.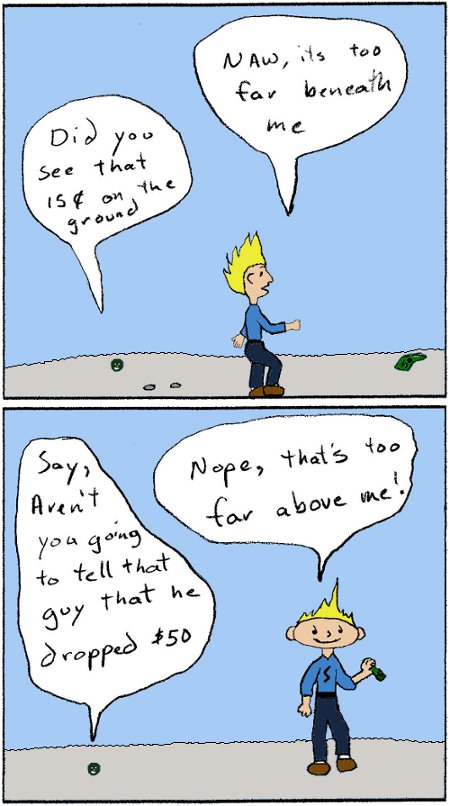 So the question is…  Do you save or pickup change?
-MR
Please subscribe to my RSS feed so you can check out new articles when they become available.  You will help this blog grow by doing so!  Thanks!