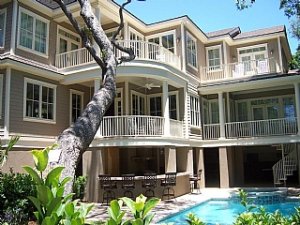 This year my entire family decided to take a trip down to Hilton Head Island again.  Hopefully, we'll most likely stay at the same Hilton Head house as we have in previous years.
We like the familiar Hilton Head house because we are comfortable and like where it's located.  We usually stay at the Palmetto Dunes area, the houses we've stayed at has always been one in this particular area.
Personally, I like the Palmetto Dunes area because the beach in that area isn't very crowded and easy to access.  I've biked to the public beach access areas, and while they are nice too, I prefer the less crowded Palmetto Dune beaches.
We always get bikes for everybody in our group.  We even get a Tag-along bike so my daughter could ride too.
Most likely, we'll also go to Sea Pines resort.  It cost $5.00 per car to get in, but this is where the Salty Dog restaurant and other small shops and restaurants are located.  I especially like the Harbour Town Lighthouse because unlike other lighthouses, this ones has old pictures with small comments below them explaining the history of the lighthouse as you climb the stairs to get to the top.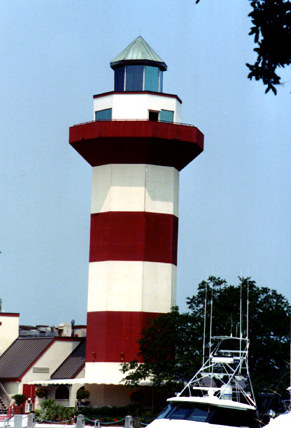 This area also has one of the coolest trees that I've ever seen in a certain park in the area.  The tree is growing horizontally instead of vertically, very cool and strange at the same time.  The kids love that tree!
I think we like the house so much because it's almost seems like it's our vacation home.  Of course we are just renting it, but you could almost imagine that you owned it after a week of living in it.  Very cool feeling!
I really look forward to eating seafood while I'm down there, especially the fried oysters!  We don't really have fried oysters up where I live, so I try to get my fill while I'm down there!
Initially I wanted to go to Hawaii, but the rest of my family didn't want to do that, so it's Hilton Head again!  Still it will be a blast!
Cheers,
MR