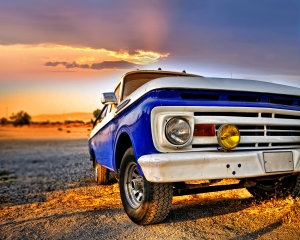 Well, it's been 5 months and it's time to change the oil in my car.
I remember as a teenager and later as a cash poor college student changing the oil myself.  It's not really a hard task, but I still hate to waste the time doing it especially during finals week…  As a senior in college, I decided that I didn't have the time and took my care to a Jiffy Lube.  Of course, I took my Operating Systems book so I could read and prepare for an upcoming test while I waited.
Flash forward to today, right now I'm sitting at the much cheaper Walmarts Auto Department again waiting for my car to have the oil changed.  Of course, I'm not just sitting in the sitting room waiting, I'm doing the following during this particular visit:
I'm typing this blog post!
I'm eating a salad at the same time
I hope to read a book after I get 90% of this post done.
I'm dumping off my oil from my lawnmower and snow thrower.
If I have time I'm going to go shopping for some cheap but nutricional food for my diet.
Enjoying a mediocre cup of free coffee from Walmart (lol).
Since I'm not wasting time while I get my oil changed, this experience is actually kind of relaxing and pleasant.  The entire Walmart oil process cost my $30, but that's not too bad considering I'm getting so much done.
One of my favorite thing to do anymore is maximize my time so I get easy stuff done at the same time, or maybe one complex task grouped with mindless tasks such as eating or waiting for something.
The only way it could be better would be if it were snowing or raining during the change.  In the summer, I don't mind changing oil as much because the weather is great.
Well, the Walmart employee just pulled my car in the garage to start working on it, and this blog post is done.  Now onto the book that I brought!
Cheers,
MR