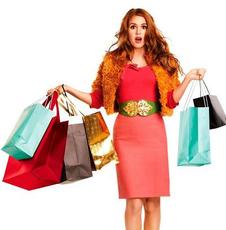 Over the past few days, I've come to realize that I'm not as frugal as I use to be before I became mortgage free in 2010.
Now you might think that my post about buying my son an iPod touch is an excellent example of the ways that I'm losing my frugal ways, but actually I believe that was money well spent!  It was a wise move because the benefits outweighed the costs.
No, what set off the alarms in my head was that we have been going out to eat almost 5 days in a row now, and at $50 to $80 a crack.
Back in the mortgage paying days, I would feel sick to my stomach when the bill would arrive.  Unfortunately, that physical alert no longer works for me.  With no such barriers to prevent lifestyle creep from happening, if I don't quickly put some other mechanism in place, I'm in danger of spending too much.  This lack of having a barrier effectively zapping my asset gathering process, slowing my journey towards financial independence.
Luckily I'm awake and alert again, so what am I going to do?
Well, since I'm not a fan of budgeting, I never even consider that as an option.  Instead I'll run my life at a slightly elevated stress level by constantly asking myself and family "Do we really need to do this?".  As long as I stick to that question, I can analyze if a cost is really a need instead of a want or luxury.
Like a pendulum that was swung to far to the left, I'll swing back to the right until I'll take the frugality phase too far.  Hopefully less than in the past, but I'll definitely swing to the far right, eventually.
As a first step, I think I will start packing my lunch more often, that act alone should save a lot of money.
Next, I'll bring up my concern with my wife, she's still more frugal than I am, and likely to jump back into the frugality pool that she enjoys so much.
Finally, I'm going to create a morning mantra and write it down and tape it to a door.  Then I will read that saying whenever I get up in the morning.  I'm also thinking about creating a wallet sized card with the saving on it that I can take out and read aloud (but not too loud) during my lunch break.
Hopefully, this will get me back on track!
MR