No it's not the Birthday of the Yakezie formation (I didn't mean to mislead you, if I did)!
Today, we're celebrating my son's 11th Birthday!
It seems like just yesterday I was teaching him how to ride a bike!  My how the time has flown by…
So the question is…
As a financial blogger, am I happy with his current financial awareness?
And the answer is a resounding  Yes!
I think the greatest thing he has learned is to keep a running balance of how much money he has and how much he allows himself to spend.  The coolest part of this is that he did this on his own (it wasn't my idea, especially when he started at age 9).
He's learning the value of money and has started to do extra chores for money around the house.  Yep, I'm a proud dad and very happy with his progress.
As he ages, I'm going to have my son read some of the Yakezie member articles, perhaps we'll even read some together and talk about the topics that the Yakezie members write about.
The Yakezie Carnival is back into full swing with a very long list of entries this week.  In fact we have so many entries, that I decided to split them up into two separate posts.  The entries are listed in chronological order (as would be expected with a birthday edition!).
I hope you enjoy this Part 1 of the Yakezie Carnival – Birthday Edition!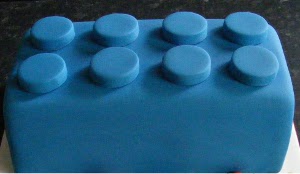 Sweating The Big Stuff: A Drop of Honey Makes You Money in Negotiations – An epic battle between Daniel from Sweating the Big Stuff and Kevin from Thousandaire.  Read this article and Daniels (at the link in the article) and cast your vote!
The Ultimate Juggle: Hola 'Winans Columbus' – In the efforts to make more money, my husband and I have invested in and are assisting in the operations of a new, local chocolate and coffee shop.  Another great and exciting entrepreneurial object to juggle, wish me luck!
Money Reasons:  Benefits of a High Credit Score – If you have a high or excellent credit score, make sure you are using it as a financial tool!  Check out the benefits that you can use your high credit score for!
One Cent At A Time: Tips To Stay Away From Impulse Buying – The most common reason of over spent is impulse buying, we buy expensive cars when we see the guy next door driving one. This post talks about various tricks and tips to control emotional or impulse buying. How to exercise control to stop from buying things on sudden urge.
Sustainable Personal Finance: What is Dividend Investing? – A primer on dividend investing for new and seasoned investors alike.
Sustainable Life Blog: Importance of Insurance – Are you properly insured for life's curveballs and think you have your bases covered? Check out this story of an event organizer who thought the same thing, until 1 man threatened to make him pay for it.
Compounding Returns: 4 Ways to Monitor and Protect Your Credit Rating – How to protect your credit rating.
The College Investor: The Best Ways To Maximize Your IRA Potential – A few key points to take into consideration that can really boost your IRA returns!
My Multiple Incomes: Why California's Affiliate Tax Law Is Bad – A look at why California's Affiliate Tax law is bad for everyone, including the government.
Money Cone: Thrill Money Investing – Although I invest for the long term, I'll admit, from time to time, I speculate on market movements for short term gains. I call this Thrill Money Investing. I only allocate a very small portion of my investing funds, funds that I can afford to lose without losing sleep, towards TMI. Any gains are plowed back into boring, conservative stocks or ETFs. This is essentially profiting on current events, mob psychology and market trends rather than on company fundamentals. Of course there are many methods, these are some of the techniques I've used personally with good success.
Krantcents: My Journey to Success target="_blank" – My journey to success from employee to financial freedom. Details of how I achieved financial freedom.
Little House in the Valley: Can I Save Money by Eating Out – As a couple, our eating out seems to be reflecting a similar or less expensive option for satiating our hunger. Can I really save money by eating out for two? Find out.
Free From Broke: Southwest Airlines Rapid Rewards® Premier Credit Card | Review – If you fly with Southwest Airlines then having their credit card is an easy way to maximize your spending to get free flights and more. See if this credit card is good for you.
Len Penzo dot Com: 100 Words On: Why Not All Debt Is a Four-Letter Word – Great reasons why some debt it good!
My Personal Finance Journey: 15 Ways to Save on Car Costs – When it comes to saving money on your car, a little bit of knowledge can go a long ways. Here are 15 tips to help you spend less for your transportation.
The Penny Hoarder: Make Money Test Driving Cars – If you love cars you will love this money making idea. Did you know you can get paid to test drive new cars at automobile dealerships?
Money In The 20s: Tips for Creating a Budget Quickly – I think a budget is a great way to see where your money is going and to make sure that your spending is in line with your priorities. There are many ways to budget, so here are a few tips for creating a budget quickly.
Family Money Values: Grandma's Money Camp 2011 Teaching My Grandchildren About Money – As a grandparent, especially if you don't want heirs to destroy the inheritance you intend to leave, you want your grandchildren to learn basic money management as well as more advanced investing concepts and practices. Establishing the tradition of running a money camp each year for your grandchildren can benefit you, your children and your grandchildren by enabling the learning and practice of personal finance skills.
Money Is The Root: Forget About The Low Hanging Fruit – I urge you to forget about the low hanging fruit like daily lattes etc., and focus on the higher monthly costs that really affect your budget.
The Amateur Financier: Determining Your Risk Tolerance – There's much discussion about risk tolerance in the financial media, but what does it mean, exactly? How do you determine your own risk tolerance? And of course, once you know it, what do you do with that information? Find out in this article from The Amateur Financier!
Prairie Eco Thrifter: How I Lost Nearly 30 Pounds – I had to start prioritizing my "loves" to lose weight. If a single brownie is going to cost me 6 points but an entire 2-3 cup strawberry smoothie with Splenda only costs me 4 points, I have to decide on what to eat based on quantity, quality, and mood. Since I love to budget anyway, budgeting food points seemed to come naturally to me. Within 2 weeks, the pounds were just disappearing!
Live Real Now: Family Bed: How to Make It Stop – When the girls got old enough to reason with, we had a choice: We either had to find a way to convince them they wanted to sleep in their own room, or we had to have a fourth brat for them to attempt to crush at night. We went with bribery. Outright, blatant bribery.
Last week the Yakezie Carnival was run by Eric at Narrow Bridge Finance, he did a spectacular job that really captured the mood of the Fourth of July!  Check out his Yakezie Carnival: Independence Day Edition
This concludes Part 1 of the Yakezie Carnival, the 2nd part will follow in a few days!
Thanks for stopping by!
MR