A big part of personal finance strategy is the automation of repeating financial tasks.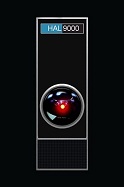 The first thing that gave me exposure to automation was the payment to my employer's 401k.  This is the best way to participate in a 401k!  Since I wanted the match that my employer provides (100% match on the first 5%), I jumped into this as quickly as possible.  It was so successful, and so painless that this exposure to automation made me decide to automate other reoccurring personal finance events.
The hidden beauty of my employer's 401k plan is it basically enables me to participate in a dollar cost averaging mechanism automatically.  This is nice because when the financial market's dip, my 401k automatically buys more shares in a given investment because the investments prices have dropped while the amount I put in to the 401k remains the same.  This takes some of the bites out of the times that the economy has a small correction or a shorted lived, recessionary dip.
The next thing that I automated was our cellphone payments.  After about 6 months, we then automated most of our re-occurring bills.  My wife does the bills, and this cut down on the amount of work that she has to do saving her some very precious time.  Ironically, this wasn't the reason we automated most of our bills, instead it was to save over 30 cents for each postage stamp that we hated putting on each envelope.
Our kid's college savings is automated too!  We primarily use 529 plans provided by our state to save for our kid's future college expenses.  Each month, the 529 pulls money out of my checking account to buy my kids shares in the mutual funds within the plan.  This is nice because the plan also provides a form of dollar cost averaging too.  It's not quite as good as my 401 plan though because my 401 plan purchases shares bi-weekly.  But it's one less worry that my wife and I have to take into consideration.
I've also have what I call an automated budget, but it's really more of a quick monthly reconciliation process.  I find that my automated budget works best for me though.  In contrast, other might prefer zero based budgeting, but I'm more of an automatic/automation kind of guy.
Since the birth of my son and daughter, time has become more valuable to me, so lately I've been automating certain non-financial tasks.  For example, I'm starting to use Google calendar to send me reminders of certain events that are happening such as birthdays, and important events.
I've also started automating blogging tasks!  I no longer need to perform manual backups of my blog site!  This has been automated via a DB backup plugin, and a custom script that I wrote to perform a backup of this site to my local desktop at home.  Eventually, the next step in this recent process it to copy the backup to online storage.
Above are a few ways that automation is saving me both time and money.
Do you automate any tedious tasks that you hate performing?
Happy Halloween,
MR