Before I begin this confession, let me give a shout out to Amanda at Frugal Confessions!  Her blog is about all kind of frugal activities and smart money management in general!  Since meeting her in person at FinCon11, I can honestly say she's is a truly beautiful individual inside and out!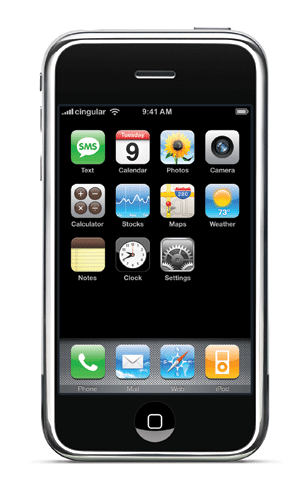 I Don't Own a Cell Phone!
Actually I have never owned a cell phone!  Now people that know me see me with a cell phone in a holster at my side at all times.  To be completely honest, I would feel kind of naked without that silly phone bouncing on my side like I'm toting a gun…  Yet, while I carry a cell phone, I don't own it!  It's a company phone…  All of my cell phones have been company phones.
At one time to encourage employee's to always have their phone on them, my employer would buy phone and tell everybody that it was okay to use them for personal use too (if it's not done too much).  So for over the past decade, that is what I've done.  I'm sure I've saved thousands of dollars in the process.  But times have changed…
Why I Now Need a Cell Phone…
I was raised frugally, so the only time I buy something expensive is when I absolutely need it.
So, the question is… "Do I absolutely need it now?"
No, not yet, but I know eventually I will need one!  The evolution of this blog mandates that I become a more actively social person.  Much to my surprise, I enjoy the social aspect…  It's grown on me lately (probably because of meeting so many great people at fincon11).  So now I get by with Google Voice and Skype, but eventually I'll need a smart phone too.
What Cell Phone Would I Buy:
Any cell phone beats nothing, but probably a droid or a iPhone…  What even type of phone I buy, I need internet access so I can tweet and check my email at a drop of a dime!  I might even bypass a phone all together and buy an Apple iPad instead.  Then again, perhaps I'll just take my son's old iPod touch when it's time to get him the newest model (being frugal, this is probably what I will do).
What do you think?  Is a smart phone (cell phone) necessary?  Or are you fine without?
Cell Phoneless me,
MR