Last year I decided to go against the grain and bypass listing my resolutions for that year.  While not entirely a flop, last year my unwritten resolution goals were not fully accomplished either.
Surprisingly, I learned a lot from not having written goals, and the depth of my understanding goes all the way to the core of the way I live my life.  It really was a liberating experience, and served as a kind of burning it all up and starting from scratch kind of experience.  Now that just ashes of my understanding exists, it's time to form a new base for my life going forward.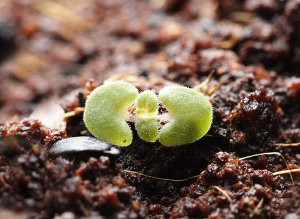 So without further ado, here are my Lifestyle New Year's Resolutions:
Expect the Unexpected – I'm planning on move quickly around any impediments, take advantage of the positive opportunities, and crush and destroy negative or harmful barriers.  I will no longer let unexpected happenings cause me to freeze into periods of inactivity.
Enforce My Body Weight to Stay Within an Acceptable Range – There are few things in life that I have absolute control over but for the most part, my weight is one of those things in life that I can directly control by eating properly and exercising.  Based on previous experience, my

target weight range will be 185 to 215 for the next 20 years

.  Currently my weight is 245, so I need to lose at least thirty pounds in 2012 and preferably the sooner the better.
Expand My Online Activities and Understanding – I want to continue to learn more about the online environment that I blog in and further my online activities so that I"m more in touch with what is happening.  I also want to continue my tech understanding of the structures that make this world tick, with the end goal of becoming more of a webmaster type of person.
Enjoy My Life More – In my family it's all about our kids (and it still will be), but I now realize that I'm more than just a family COG, working my life always so my kids can have a better life than I am having.  I need to develop new and exciting interest if not for my sake, then for my kids.  I've learned that they see and absorb when I do and expand on the base that I provide.  At some level I knew this, but I didn't have enough money to do much back then.  While I'm still not wealthy, I plan on using some of the dividend money that I collect to do more "me" things that will enrich both my life and the live's of my kids.
Experiment and Think "Out of the Box" More – Last year some of the enthusiasm and "Out of the Box" thinking that I had initially when I started blogging fell by the wayside.  To counter going stale, next year I plan on altering my posting schedule so that I post every other day instead of trying to post daily like I did at the beginning and middle of last year, and do and track my experiments with more vigor.
The above five "E" Goals are my primary "hard" Lifestyle Goals.  I also plan on doing some minor, more checklist style of goals.
Buy a shotgun (maybe two), and go skeet shooting (if I can find a place)
Save at least 20% of my income
Buy either myself or my wife a new (well really used, but newer) car.  Probably a Toyota Sienna.
Get Passports for the entire family
Go on a big vacation for the year (hopefully Hawaii).
Double my blog traffic (current traffic is 400 daily visits).  Not sure how yet, but hopefully I'll figure it out soon!!!
Have a more positive effect on my surroundings and friends.
Organize my life more by buying a tablet, iPad, or smart phone/iPhone/iPod Touch
And now to wait for the new year!  Hopefully it will be my best every!
Here's wishing you the best too!