Welcome to the most recent Edition of the Carnival of Retirement. If you want to submit a post for next week's edition, please use the submission form. Next week's edition will be hosted by Sense to Save.
Many of us PF (Personal Finance) bloggers don't view retirement the same way as the rest of the population!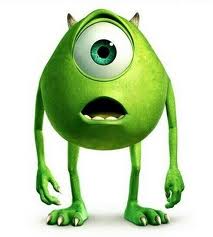 You see for most of the people saving for retirement, they will retire at 62 years old  (that's right, the average us citizen retires early at 62), dwindle their money down, and hunker down at home pinching every penny.  I've seen this happen time and time again, and I'm willing to bet a lot of other PF blogger have too.  Well, we were watching and taking mental notes, and came to the conclusion that we don't want to retire like that!
A decent percentage of us want to retire in our 40s or early 50s, but we don't want to retire like the typical depiction of retirement!  Instead we want to retire in the following ways:
What we want is to continue working but do so with less hours per day, and have the option to do whatever we want.
We want to live off of some type of passive income (be it dividends stocks or other forms of investments)!
We want to travel much more than we currently do (especially overseas in my case… when will someday come!)
We want to help others in may different ways
We want to contribute to society to make it a better place.
We want to retire with out health!
We want to do vacation with our kids and grand-kids!
We want to be sociable, and live well…
We want to be happy and spend money but not to extravagantly.
Okay, let's get it on:
Dr. Dean from The Millionaire Nurse published Can You Like This On Facebook?, saying, 'You may already have shares of Facebook in your mutual fund or retirement account. Will you be rich when they finally go public? Read on-but don't buy that Lexus, yet!'
Jeffrey from Money Spruce published I've Lived on Food Stamps – and Couldn't Wait To Get Off , saying, 'Getting free money for food isn't nearly as awesome as it sounds. In fact, you may just be even more driven to get off the food stamps program and earn more instead. '
Corey from 20s Finances published Jobs in College – Part 1 , saying, 'Are you looking for a job in` college? Many of the best jobs in college are hard to get, leaving you fighting for a few extra bucks while in college. We all know that it is hard to graduate from college without debt and finding a job in college is one of the best ways to avoid it. Have you ever wondered what the best jobs in college are? Or maybe how to get them? '
MR from Money Reasons published Wealth Myth – Stay Married to Become Wealthy , saying, 'Staying married to become wealthy is a myth! It really depend on the couple and if one an unstoppable spender or not. '
Jester from The Ultimate Juggle published Why I Prefer Online Purchases , saying, 'Shopping online offers many benefits. Find out how online shopping can save you time and money. '
Jeremy Waller from Personal Finance Whiz published The True Risk of Investing: Understanding the Types of Investment Risk , saying, 'In my last post I talked about the fact that there is no such thing as a risk free investment. Specifically I talked about how some of the investments that are traditionally considered "safe" are some of the riskiest. Many people don't really understand risk which skews their perception of risk. '
FG from Financial God published How the Federal Minimum Wage Crushed the Economy of American Samoa , saying, 'Most people probably have not heard of American Samoa, or what has been happening there. It is a small island located tens of thousands of miles away from the continental United States, and has a small economy with a high rate of unemployment and a low-level of income per capita. '
PITR from Passive Income To Retire published Motivation for Early Retirement , saying, 'Find out what my motivation for early retirement is and how this might influence your retirement plans. '
Dana from Not Made of Money published Save Money by Sharing a Nanny , saying, 'If you need full-time childcare, you may be shocked by the cost. When I worked full-time and my husband went to school full-time, we discovered quality care in our area outside a large city would cost approximately $900 a month. If you look into hiring a nanny, the cost is usually higher. '
LaTisha from Financial Success for Young Adults published How to Do Your Taxes on the Cheap , saying, 'What you need to know about filing your taxes on your own. Do your taxes with TurboTax or other online tax programs and save money filing taxes. '
SFB from Simple Finance Blog published The Dark Side of Automatic Payments , saying, 'While I still use online billpay to pay my accounts, all it took was one major accident for me to swear off automatic payments. '
Aloysa from My Broken Coin published 50 Things No One Told Me About America , saying, 'Twelve years ago I arrived to the Salt Lake City International Airport with broken luggage (it was duct taped all over to hold my precious possessions) in hand, and two hundred dollars in my wallet. I came to America with great expectations and hope for a better future. I had a very vague idea about what it was really like! '
krantcents from KrantCents published The 3 E's of Success , saying, 'The 3 E's of Success is the fifth in a series of articles to help you reach your goal. What are your goals? I know you thought about it! You know, it is your dream, wish or resolution you made! '
Eddie from Finance Fox published Dear Insurance Agent, I Wish my Car Insurance Was Cheaper! , saying, 'We've been together for well over 7 years, and with no major infractions. Honestly, I've been a really solid client. Just ask my driving record. I know you're not a magician, and I don't expect you to make magic happen, however I'd like a cheaper auto insurance quote. '
Jen from Master the Art of Saving published To Tip or Not to Tip-The Crappy Waitress , saying, 'I should probably start off by saying that I have been a waitress before (for a few years), so I know how it is. Also, the state this waitress worked in isn't one of the states where the waitress gets a buck or two an hour and depends on their tips to pay the bills. '
KT from Personal Finance Journey published How Do You Know When a House is Right for You? , saying, 'Looking for a house is often as frustrating as it is exciting. You want to find the perfect house for you and your family, but how do you know when you've found it? How do you know what you can afford? The second question is often easier to answer than the first. '
Don from MoneySmartGuides published How Long To Keep Financial Documents , saying, 'This time of year, as many people go through their clutter of receipts and statements from the previous year, I always get asked: – how long should I keep my statements – or – do I need to keep this for any reason -? '
John from Married (with Debt) published Thought Leader: What Makes One? , saying, 'A thought leader is someone who seeks to help people by changing the way they think.This empowers you to solve future problems on your own. '
A Blinkin from Funancials published How Do You Judge Value? , saying, 'If you have been following Funancials for an extended period of time, you have noticed the direction of my articles have changed. I used to focus primarily on numbers. Numbers don't lie. Numbers make sense; and numbers are black and white. There is a problem in viewing financial decisions with this binary code approach. '
Tushar from Small Business Resource published Anonymous Banker on SBA Loans , saying, 'Joe Nocera has a blog in the New York Times called Executive Suite, and can also be heard on NPR. He has had what he calls an Anonymous Banker writing to him. Todays Topic:Why Are S.B.A. Loans Disappearing?By Joe NoceraAnonymous Banker, who is fast becoming Executive Suite's new best friend, is back, this time with a first-hand explanation about why banks aren't making small-business loans. '
Suba from Broke Professionals published The Fork In My Husband's Career Path , saying, 'My husband's found himself having to choose between two career opportunities: one that will result in better pay, and another that could lead to better jobs. '
Andy from My Retirement Blog published Retiring to Panama , saying, 'You're looking for somewhere warm to retire, but you don't have much money. Instead of Florida or Mexico, consider another spot, instead, Panama. We spent two weeks driving around this lovely country last year, staying at hotels, and even a beachside resort. What we discovered surprised us: both good and bad. '
Luke from Learn Bonds published Is The US Economy Recovering? The Market Says YES! , saying, 'Stocks were up big today. All three major stock indexes were rose between 0.96% and 1.51%. The DOW had a triple digit gain rising 123 points. Normally, I would talk about the '
Shaun from Smart Family Finance published Financial Reasons to Get Rid of Your Junk , saying, 'You need to realize that the more stuff you have, the larger the costs above will grow. As stuff accumulates so does the cost of keeping all that stuff. '
Dividend Ninja from The Dividend Ninja published Website Income Versus Dividend Stocks , saying, 'I've written a guest post for Young and Thrifty on passive income, titled Website Income vs Dividend Stocks: Which One Comes Out On Top? Once I started seriously investing in divided paying stocks, I was amazed in such a short period of time how quickly dividend income can build a portfolio. For me dividend stocks are a great investment. '
YFS from Your Finances Simplified published Tax Deductions and Tax Credits Debunked , saying, 'Tax deductions and tax credits are similar, but they are not the same thing. As we approach tax season, it is good to know the difference when you go into the accountant's office. '
Andrew from 101 Centavos published Buying Uranium When It's in the Gutter , saying, 'The March 2011 Japanese nuclear disaster gutted the uranium mining industry, but is it now a time to buy? '
Corey from Steadfast Finances published Should the Fed be Fighting Deflation or Inflation? , saying, 'The economy isn't as predictable as many would make it seem. Find out whether inflation or deflation is worse. '
Kyle from The Penny Hoarder published The 10 Weirdest Investments on Lending Club , saying, 'Last week I wrote about how you can earn 17% by loaning money to couple on Prosper.com that is trying to adopt a baby. Well, not to be out done, LendingClub.com just sent over a list of some of the weirdest loans that their members funded last year. It's a pretty great list… '
Mich from Beating The Index published Xtreme Coil Drilling: Undervalued Drilling Company on the Cusp of Strong Growth , saying, 'XDC is currently trading at about 0.6x of Book Value which makes it one of the most undervalued stocks in the energy services sector. But wait, there's more, analysts are forecasting a 70% increase in rig operating days in 2012 fueled by a 50% increase in its average fleet size. '
Jason from Work Save Live published Understanding Taxes: Tax Deductions , saying, 'A couple of weeks ago I wrote about the first step in understanding taxes: knowing which tax bracket you fall in. The next part of understanding taxes is to learn about TAX DEDUCTIONS! What is a Tax Deduction? A tax deduction is different from a tax credit. '
Steve from Money Infant published Is Blogging the Path to Wealth? , saying, 'Making money blogging is a subject I am familiar with and over the years I have often considered writing about it. So, I thought it was time to get this out of my system. '
Kevin from Thousandaire published What Are The Most Annoying Co-Worker Habits? , saying, 'I need help writing my next song. What are the most annoying coworker habits? '
Daniel from Sweating the Big Stuff published What Makes More Sense – High Insurance Premiums or a High Deductible? , saying, 'The decision about whether to take a risk with a high premium insurance plan or a high deductible insurance plan is a tough one. Here are some tips. '
Erika from Newlyweds on a Budget published How will moving affect our budget? , saying, 'Moving into a bigger place is going to put a big dent into our budget. As a somewhat personal finance blogger, I feel like I need to justify this expense and our decision to move. And while I know that people may have several different opinions, we know this is what's best for us and maybe you too! '
Hank from Money Q&A published Strategies To Stretch The Travel Budget , saying, 'One of the best strategies to stretch your travel money and to save money on a vacation is to visit locations during their off seasons. '
Evan from My Journey to Millions published 2012 Gift Tax Exemption and Exclusion Amounts, saying, 'Estate and Gift Taxes are an entire semester at law school and probably for your local accountant as well so this is just a brief introduction into the exemption amounts that are currently Available in 2012. '
MMD from MyMoneyDesign published Are We Fools for Saving Our Money?, saying, 'Is there a chance all the money we're saving for retirement someday could be worthless? "Rich Dad, Poor Dad" author Robert Kiyosaki thinks so and has some alternative ideas for becoming rich!'
Money Cone from Money Cone published Unconventional Wisdom in Personal Finance, saying, 'Let's take a closer look at some widely accepted nuggets of personal finance wisdom, which may not be necessarily good for you.'
Mr. Money from Smart on Money published Could an Annuity Be the Ticket to Reliable Retirement Income?, saying, 'Annuities have something of a bad name right now because so many of them are complex and costly. But that doesn't mean that all annuities are bad, or that no one should ever get one. There are some annuities worth considering, and some retirees, with the right annuity, can do well incorporating one into the retirement strategy.'
Peter from Bible Money Matters published How to Do a 401k Loan: Pros and Cons of Borrowing from Your Retirement Plan, saying, 'Taking out a 401(k) loan can be a legitimate road to take if you're dealing with a serious financial situation like IRS debt or a foreclosure. You should also be aware, however, that there are risks to taking out a 401(k) loan.'
Amanda L Grossman from Frugal Confessions published True Acceptance of Your Circumstances and Your Finances, saying, 'The funniest thing happened to me the other day. While standing in line at a Subway I looked out of the window into the parking lot long enough to see someone drive away with my car! Needless to say I was shocked!'
Wayne from Young Family Finance published Emergency Savings Fund, saying, 'Building an emergency savings fund can be difficult when you are strapped for cash. Find practical ways to create an emergency savings fund.'
Justin from Budget Snob published Key Differences Between Money Markets and Mutual Funds, saying, 'There are some key differences between money market funds and mutual funds. Knowing these differences can help you choose which fund is right for you to put your money in.'
Cash Flow Mantra from Cash Flow Mantra published Options Expire Today (Actually Tomorrow), saying, 'It is the third Friday of the month again which, for all practical purposes, means that today is options expiration! They actually expire tomorrow but since the market isn't open tomorrow, today is the last day for trading with all the contracts getting exercised or expiring worthless on Saturday. Because it is expiration Friday, I need to spend part of the early afternoon looking over my positions and figuring out what I want to do for next month.'
Jon the Saver from Free Money Wisdom published Passive Income: The Road to an Early Retirement, saying, 'There are many different forms of passive income: real estate, selling insurance, network marketing, franchising, and even dividends. As long as you develop a system and are able to take yourself out of the business, anything could potentially be a source of passive income!
The real question though, is "How could it lead to an early retirement?"'"
Crystal from Budgeting in the Fun Stuff published Dividend Investing, saying, 'I have been investing in dividend paying stocks for the past 5 years. Over that time, I have learned a lot of things about how to invest for the long-term in companies that pay a dividend. More importantly, I have learned a lot about what not to do as an investor. Now that I am building my portfolio of stocks the correct way, I thought I would share some tips for new investors.'
Jeffrey from Saving Advice published 100+ Home Based Business and Jobs, saying, 'If you want a legitimate job that can pay you a living wage, the best way to do it is to start something yourself. It should preferably be something that you're passionate about. That passion will drive you to do the work necessary to research your field, find your niche, and handle the less than glamorous aspects of running a business. The good news is that technology has made it possible to start and run all kinds of businesses from your home.'
John from Passive Family Income published 5 Location Independent Income Streams You Need to Create Today, saying, 'I believe it is critical for any family to have a diversified set of income sources. Financial advisers recommend diversifying your investments (i.e. stocks) and I believe the same should be done for your income. I also believe that extra income sources should be built to be location independent. '
Super Frugalette from Super Frugalette published Why We Are Opting for 401k Over Debt Reduction, saying, 'Normally the mantra for personal finance is: pay off debt, and then save. I agree with this about 95% of the time, but sometimes financially it does not make sense. For the upcoming 2012 tax year, we are opting to put money in 401K vs. paying off debt.'
Paul Vachon from The Frugal Toad published The Hidden Costs of Owning a Home, saying, 'Owning a home has long been the American Dream. Has the American Dream become the American Nightmare? The Federal Reserve states that $7 Trillion, or more than half of home equity has been lost since 2006. The real costs or owning a home are much higher than you think.'
Wealth Informatics from Wealth Informatics published You don't quit because you are a quitter, saying, 'According to a recent survey only 21% if the overall workforce are passionate about their jobs. Which means the rest of the 79% of us are toiling in a job that we no longer love for one reason or the other. Why is that? Why are we unable to break the shackles and go after what makes us happy? After some serious soul searching and research I've identified 7 reasons why we behave in this irrational manner.'
Melissa from Fiscal Phoenix published Dollar Cost Averaging and Long Term Investing, saying, 'If you want to make money in the stock market, grow a portfolio for retirement, and build wealth, you will have to buy low and sell high. I know that seems simplified but it is a simple concept that still appears to evade the average investor.'
SB from One Cent at a Time published Does blogging affect work?, saying, 'It was evident in my year-end appraisal this year that blogging it affecting my work performance. Read more to find out what you can do to manage the same situation I found myself in.'
Todd Tresidder from Financial Mentor published Retirement Planning Myths Revealed – 2 Must-Know Formulas…, saying, 'Most people make retirement planning ridiculously complicated thus introducing dangerous errors. Discover how to simplify the process down to just two basic formulas and increase accuracy at the same time. '
Whew, that was a mouth full!
I hope you enjoyed the articles, I'm always impressed by the depth and high quality of the PF niche's personal finance blogger articles, and this carnival is no different!
Cheers,
Don