I didn't start out wanting to improve my productivity and efficiency at my primary "employed" job by blogging on the side, but it seems to have happened that way.
This wasn't so at first, in fact I felt a bit overwhelmed because its like working two full-time jobs instead of one, but now I've learned to pace myself and my ability to handle a greater capacity has increased too.  I liken it to lifting weights…  At first you can only press or curl small amounts of weight, but over time and if you stick to a schedule, your body adapts and is able to handle greater amounts of weight.  I believe the brain is like that too.  As I think more often and in different ways, why isn't it conceivable that the brain is increasing it's ability to think in quicker, stronger and different ways?
Just the other days, I was doing something at work were I followed path that I followed for years, when all of a sudden I though, why not try this different way instead?  I wasn't looking for a new way to do the old task, but the new more efficient way just popped in my head…  This is happening more frequently lately, and things that were once intimidating for me are now getting much, much easier.
I think that my side business in blogging has caused these changes.  As yet another analogy, I think I was like a 6 cylinder car running on 5 pistons.  Yeah I ran, but my performance was just okay and I wasted a lot of energy…  With blogging, it seems like somehow that 6th piston has started working too, making me a more productive individual.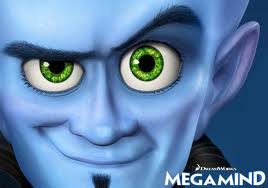 In my case, my weakness was communication and writing, but I think that over the course of the past two years, my skill in both has increased!  As a bonus, it has really helped me with getting my routine work done.  Being on a blogging schedule also helps me with my organization skills at work.  It's truly a win/win.
It'll be interesting to see where it takes me over the next few years…
Bests,
MR