Welcome to the Yakezie Carnival Early Spring Jump Edition!
It's been a great March where I live, with temperatures going up to the mid-80s.  It's been so nice that I've been trying to balance enjoying the unseasonably good weather and work.  So far work has won…  In fact, I almost called this the Yakezie Carnival – The Super Busy Edition!
Anyway, in honor of this carnival being a bit past St. Patty's day and Spring, I'm included this old but classic "House of Pain" video called "Jump Around":
Okay, now on with the carnival:
Michelle @ See Debt Run writes I Made Some Cash- Coffee Talk! – Discussion of how to get selected for made surveys. We recently made $300 just talking about coffee!
SB @ Finance Product Reviews writes Capital One InterestPlus Savings Account Review – An honest to the point review on Capital One InterestPlus Checking account, earn interest on your checking account
Eric J. Nisall @ DollarVersity.com writes Cash Sucks. 'Nuff Said! – Some people love to flash cash around to make them feel good. Others think that it's best to use cash exclusively over credit. I still say cash sucks!
Glen Craig @ Free From Broke writes How to Make the Most of Your Liberal Arts Degree – Following your passion is wonderful. Many times that means pursuing a liberal arts degree. But the reality is those degrees don't always make a decent living.
Roshawn Watson @ Watson Inc writes How To See A Bright Financial Future – In a pessimistic world, developing and maintaining hope for a better financial future can be a real challenge. Here are 6 ways to see a bright financial future.
Kraig @ Young, Cheap Living writes I'm Realizing That I Don't Want New Toys Anymore – A little story about my trip to Best Buy this past week and how it led me to realize that "I don't want new toys anymore."
Aloysa @ My Broken Coin writes My Mother Was a Mail-Order Bride – People often ask me how I came to the United States. Sometimes they give me an unpleasant smirk, wink at Beaker, my American husband, and say nothing but imply a lot. Sometimes they go as far as measure me up and down, and blatantly ask me if I was a mail-order bride.
Corey @ 20s Finances writes My College Mistakes Everyone Should Avoid – My college experience was a blast and I learned a lot of financial lessons the hard way. I believe college students grow and mature faster as college students then most other times in their life. Students arrive on campus pumped up for all the goo
d times to come, so oblivious to their responsibilities.
John @ Married (with Debt) writes Stress at Work? Take an Office Vacation – Experiencing stress at work? Find out how to reclaim part of your day and take a vacation in your office. It's not hard.
Dr. Dean @ The Millionaire Nurse Blogh writes Killer Jobs: Do You Have One? – Busy? We're all busy. Could we make better use of our time? Absolutely. Here's a breakdown of the ways I spend a large part of my time. Could I be more frugal and therefore more productive?
Amanda L Grossman @ Frugal Confessions writes Keeping All Your Eggs in One Basket is Risky – My sister and I used to gather eggs from our henhouse for breakfast.
Daniel @ Sweating the Big Stuff writes Are Company Sponsored Trips The Best Perk Ever? – My favorite perk at my job has been half day Fridays. Recently, I went on a ski trip and to a shooting range with the company. Which perk is better?
Kyle @ The Penny Hoarder writes How to Get Paid $200 a Month Testing Websites – Website testers are paid $10 to record their opinions of a website's appearance and ease of use. It's a pretty easy job and there a number of firms currently hiring…
YFS @ Your Finances Simplified writes How Friends Can Ruin Your Finances – Have you ever had the kind of roommate that eats everything in the fridge even though he didn't buy the groceries, or come up short on rent and ask you to cover for him? Most guys are familiar with the slacker roommate or flakey friend who is always a …
Daisy @ Add Vodka writes Six Annoying Work Personalities We Could All Do Without – Since being thrust into the office work world in March 2011, I've noticed some pretty annoying office behaviours that I think are both mind-blowingly aggravating as well as comical.
FG @ Financial God writes How Kickstarter and the Point Are Great Ways to Give to Others, and Sponsor Some Really Cool Projects – Have you ever used Kickstarter or The Point before? These are a couple of pretty cool websites that are changing the face of charitable giving, and encouraging entrepreneurship by making it easier to support projects and sponsor creative works of art. The way that these sites work is that you "pledge" your support for certain projects.
MMD @ MyMoneyDesign writes Would Dollar Cost Averaging Have Saved You From "The Lost Decade"? – The S&P 500 decreased by 23% during "The Lost Decade". Would the strategy of dollar cost averaging have saved your investment portfolio from being reduced by this much? Let's crunch the numbers and find out for ourselves.
101 Centavos @ 101 Centavos writes Prospect Generators in Mining – The Global Outsourcing Trend Continues – American Airlines is looking for partner airlines to manage flight route out of the U.S. Oil and Gas refining companies outsource their engineering,…
Timothy @ Wealth Artisan writes Business Software Purchase: Look Before You Leap – At some point, businesses need to purchase software. It's important to properly research this investment, or you could get left with a $1,000 annual bill that you didn't know about. Learn what to look out for, and how you can possibly prevent this unnecessary expense.
Dividend Ninja @ The Dividend Ninja writes Dividend Fund Managers Are Buying Apple? – written by Hank Coleman Mutual fund managers are getting confused. It seems like more fund managers are deviating from their fund's stated focus and suffering from style drift in order to own one of the hottest stocks of the past decade. More than 40 dividend funds have recently bought shares of Apple even though the company does not yet issue a dividend.
krantcents @ KrantCents writes The 3 J's of Success – The 3 J's of Success is the tenth in a series of articles to help you reach your goal.
KT @ Personal Finance Journey writes Money Saving Tips when Hiring Movers – If you are like me, you detest moving. I stayed in an apartment two years longer than I should have because I so dislike the moving process. Still, most Americans average 11 moves in a lifetime. If you are planning to move soon, take advantage of these tips to save money hiring movers: Check Yelp.com.
Suba @ Broke Professionals writes Five Things You Must Know About Freelancing – Freelancing can be a path to professional freedom, but if you're not careful, life as a freelancer can complicate your finances.
Jester @ The Ultimate Juggle writes How to Get a Second Job – Find out what you should consider when selecting your second job. Don't jump in without considering these options.
Pat Huddleston @ Investor's Watchblog writes Allianz Salesman Jailed for Selling an Annuity – Protect your elder relatives from Annuities!
Eddie @ Finance Fox writes 8 Tips to Save Money on Gas – If you're looking for some ways to shave a few dollars off your household spend, one possibility is to spend less on gas, by following some of these fuel economizing tips.
Crystal @ Budgeting in the Fun Stuff writes In Praise of Hand Me Down Toys – I'll admit it. I'm a cheap (but proud!) Aunt. One of the older nieces hands down her toys to the youngest via me.
Analytical Planner @ Planning Makes Cents writes Should Kids Blog? – Kids nowadays seem to be interested in blogging at very young ages. This article is about the pros and cons of letting kids blog.
Jason @ Work Save Live writes Athletes That Went Broke & Wondering Why We Enjoy Their Downfall – The idea for this post came from an article I read online about Allen Iverson being the next big name athlete to go broke.
LaTisha @ Financial Success for Young Adults writes I Graduated, but Don't Have a Job – Are you a recent grad without a job? This post has tips on how to land a job after college graduation. Smart networking tips for recent graduates.
Luke @ Learn Bonds writes 10 Year Treasury Going to 1%? – Bond fund manager Robert Kessler making the case that the end of the bull run in treasuries is not over, and in fact could have a lot farther to go. Here are his mai
n points…
Ashley @ Money Talks Coaching writes Why the Roth is Better Than a Traditional IRA – The difference between Traditional IRAs and Roth IRAs are taxes.
Hank @ Money Q&A writes Five Creative Ways To Fund Your New Small Business – So, what does a small business owner have to do to find funding for his or her business? Get creative to fund your new small business. It takes a lot of guts to run a small business these days.
Van Beek @ Stock Trend Investing writes Why Invest in International Stock Markets – Here are two good reasons why you may decide to invest a part of your savings in stock markets abroad.
Jeffrey @ Money Spruce writes Life After Quitting Questions Answered: Saving, Business-Building and More – Planning to quit your job means there's a lot of things to think about first. Here some of those things you need to consider.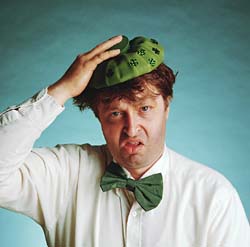 Don @ MoneySmartGuides writes Using Your HSA as A Retirement Account – As the price of insurance continues to increase, Health Savings Accounts (or HSA's) are becoming more and more popular.
PITR @ Passive Income To Retire writes Can only the Rich Retire Early? – Who can afford to retire early? Popular media may suggest it is the rich, but I think you will be surprised to find out who it really is.
Ted Jenkin @ Your Smart Money Moves writes Ten Common Mistakes Tax Filers Make – Don't you hate that thought of getting your taxes done only to realize later that you make a common mistake that could cost you time or money? The tax code seems to be getting more and more complicated every year, and we all seem to be strapped for time these days. Here are 10 mistakes we see taxpayers make all the time which could put a few dollars in your pocket this tax season.
The Happy Homeowner @ The Happy Homeowner writes 'I Have No Food' and Other Lies We Tell Ourselves – This post highlights some of the more common financial "lies" we tell ourselves in order to rationalize our spending habits. How many of these have you caught yourself saying?
Jeremy Waller @ Personal Finance Whiz writes Credit Cards Are Dangerous: The Psychology Of Paying With Cash – Over the years I've discovered that knowing how to manage your money is only 20 percent of the picture. The biggest part, by far, is the mental battle. If I could sit down with you for 1 hour I could teach you everything you need to know to budget your money, pay off debt, invest and retire well…
Wayne @ Young Family Finance writes Eating Healthy Can Save You Money – Believe it or not, eating healthy can save you money. Find out how by reading this article.
SFB @ Simple Finance Blog writes Choosing The Right Life Insurance – Buying Life insurance is an important choice that many people delay because of the overwhelming amount of options and lack of facts.
SB @ One Cent at a Time writes 20 Tips To Be Productive And Happy At Work – There are few adjustments which can make you a high achiever at work, they don't cost any money or any significant time. Learn 20 such tips here and become a high achiever today.
Karl @ CultOfMoney writes Complaining – the art of getting what you want – Be nice. Be considerate. Tell them what the problem is, what you were expecting from the product or service, and that you are disappointed. Be understanding, stating that you know errors and mistakes can occur, and that if you didn't bring it to their attention, they wouldn't have known there was a problem. Be firm that you'd like compensation.
A Blinkin @ Funancials writes Friends Don't Let Friends Ignore Inflation – Lets say you have two friends. One of your friends keeps stealing money from the other. Wouldn't you feel an obligation to warn your one friend about the other? Of course you would! It's the same obligation I feel when I think about your money and inflation.
Steve @ Money Infant writes Getting Back on Track After a Financial Train Wreck – It took ruining my marriage and the destruction of my credit to get me to realize how I was managing my finances was unsustainable.
Jon the Saver @ Free Money Wisdom writes Buy Disability Insurance or Go Broke! – Disability insurance is a topic that most people don't know much about. It can protect your income in times of crisis during your life!
Kevin @ Thousandaire writes How To Turn Your House into Income – If you want to make some money off your house, consider renting out a room. That way you keep your place to live and make some money of it at the same time.
Lina Zussino @ Baby Alerts writes Top 10 baby items we've decided not to purchase for the new baby – Here is a list of the top ten items we have decided not to purchase for our new baby. Our decisions have been based on ideas and advice provided by parents, friends and family whom have been there and done it.
Shaun @ Smart Family Finance writes Should Families Buy a House or Rent an Apartment: The Risks of Homeownership Compared to Renting – Understanding the risks of homeownership can also help you implement strategies to reduce those risks.
Pam Whitlock @ The MoneyTrail Blog writes How Mickey and Shamu are Teaching My Child about Loans and Debt Repayment – My s
on wants to go on a $300 optional school trip to Orlando. We are letting him go but he must pay for it himself. We have set up a loan repayment system for him!
Mark D. Cook @ Pathway to Trading writes Restore Trading Health and Avoid a Financial Crisis – Former U.S. Investment Champion and "Stock Market Wizard" Mark D. Cook elaborates on what to do when a trader is experiencing a slump.
Money Beagle @ Money Beagle writes A Tale Of Two Customer Service Experiences – Two national retailers, two issues came up the same weekend, and two different ways of handling leading to two markedly different customer service stories.
Robert @ The College Investor writes How To Prevent Student Loan Default – A guide to help you prevent defaulting
on your student loans.
Investor Junkie @ Investor Junkie writes Our Home Is Being Foreclosed – The previous home we owned is being foreclosed. I'm actually quite bummed out about this news. We had a lot of great memories in that place, and sad to see anyone experience misfortune. But is it really misfortune, or moral hazard?
Eric @ Narrow Bridge Finance writes What Overpriced Stuff Are You Happy to Buy? – I recently read a question asking where people waste the most money on overpriced goods. Whether you are a big drinker (coffee or alcohol or bottled water), love movie theater snacks, or enjoy the convenience of the hotel mini bar, someone thinks you are wasting money.
Tyler @ Poor Student writes Make Money As A Test Subject – There are lots of tiny ways for students to make a couple extra dollars if you are willing to look for them. Look around at the fliers that are up and you will see studies you can sign up for that will pay you.
Shilpan @ Street Smart Finance writes 6 Essential tips to turn Financial setbacks into success – Have you reflected on your life lately? Have you realized that the recipe of your financial success contains ingredients of failures? Failures happen to all of us. Sometimes, the best of our intentions go against us. No matter how passionate we are, no matter how hard we try, we end up facing the fate of failure.
Steven Zussino @ Canadian Personal Finance writes 6 Cities, States, or Provinces That Will Pay You To Live There – In the face of declining or slowing population growth, some cities have decided to get aggressive about their survival for new tax revenue. Some cities are giving away free land, while other states and cities are literally handing out stacks of cash to folks who agree to move. Here are the 6 cities that really, really want you to move there!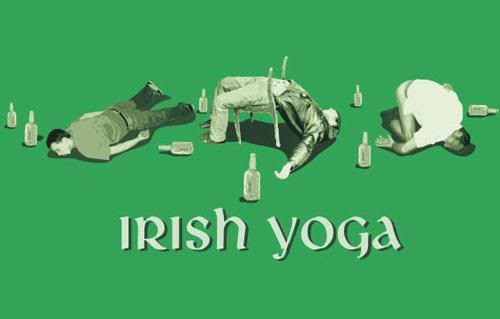 Kylie Ofiu @ Kylie Ofiu writes Realizing the sacrifices our parents made – My dad used to hitch hike to work and I thought this was normal. This week I realized just how many sacrifices my parents made for us kids.
Paul Vachon @ The Frugal Toad writes A Guide: Peer-to-Peer Car Share – The average automobile sits idle 92% of the day and costs an average of $7319 to own, operate, and maintain each year according to the AAA. Peer-to-peer car share allows people to rent their own vehicles to others when they are not being used.
Kraig @ Young, Cheap Living writes Does Clutter Cause Stress? – I reflect on my apartment, office at work and my car o
n how their sense of simplicity and lack of "stuff" calms me. How does your living and working spaces make you feel?
Glen Craig @ Free From Broke writes What is the Alternative Minimum Tax (AMT) and How Does It Impact Your Taxes? – The dreaded AMT. What is the alternative minimum tax and how does it affect your taxes? See what the AMT is and which taxpayers it affects and some ways the AMT kicks in.
Michelle @ See Debt Run writes I'm a Barbie Girl – I get my fashion fix without spending any money by building a virtual wardrobe and mixing and matching items as much as possible to keep costs low.
Dave Hilton @ Debt Black Hole writes My Infamous Cereal Aisle Meltdown – How do you react to things when dealing with severe financial stress? Ever freaked out over something silly? Here's one of my stories…
Philip Taylor @ PT Money Personal Finance writes We Finally Completed Our Last Will and Testament, Living Will, and Durable Power of Attorney – Discusses our personal estate planning, as well as our choice to pay a lawyer versus using a website such as Legal Zoom.
Darwin @ Darwin's Money writes The REAL Inflation Rate – Most Americans feel the government inflation numbers aren't representative of the real inflation they see year to year. Here's your solution.
J.P. @ Novel Investor writes First-Time Home Buyer Credit – Is It Time To Repay? – The first-time home buyer credit provided tax help to anyone who was eligible. The bad news is, it may have to be repaid.
Sicorra @ Tackling Our Debt writes Let's Talk Money – The Series – A weekly written interview with other personal finance bloggers who share personal information about themselves and their views on spending money, making money, budgeting, etc.
Brent Pittman @ On Target Coaching writes Budgeting is Like Potty Training Your Child – Budgeting is like potty training your child. For you singles out there,that might not mean much, but experienced parents will understand. Potty training is hard work, messy, and frustrating. Just when you think you've trained your little Einstein, there is another accident and the process begins again. Let's see what we can learn about budgeting from potty training our kids.
Jeff Rose @ Good Financial Cents writes Top 95 Funny Money Quotes – A hilarious list of some of the funnies money quotes of all time.
As always with personal finance carnivals, I'm sure you found some great articles as bloggers submitted the best of their best for the past week or two!  Thanks for reading, and if you want to host the Yakezie Carnvial some day, please click on the following link to sign up to host the Yakezie Carnival.
Here is to St. Patrick's Day too, it is an awesome holiday!
Thanks,
MR