With interest rates are a ridiculously low rate, I have to wonder "Is this the time to buy real estate"?
Since interest rates are below 4.0% for both the 15 year and 30 year mortgage loans, I've started to unconsciously notice the houses and multi-family apartments for sale.  For the multi-family units, I'm mostly looking at duplexes, although I would definitely consider a triplex building if I could find one selling in my area at a decent price (actually, I didn't see any triplexes selling at all in my area).  I might have to go out of my city to look for deals that are elsewhere, but still within a comfortable distance from where I live.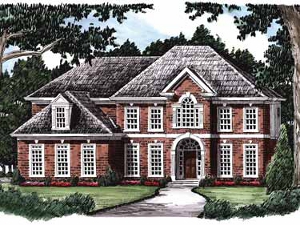 Alternatively, I'm also tempted to scale up to a larger primary home with more land.  With the dip in interest rates, I could find a bigger home that would have a smaller monthly payment than the prior mortgage for the house where we currently live.
Actually, I'm considering both paths at the same time.  Why not look around for a new house to scale up to, and buy investment property to boot.  It's a tempting way to go, but more than likely, I'll choose one over the other.  I think if I had more income rolling in monthly, I would take the plunge and pursue both, but since that's not the case, I'll probably choose the investment property if I can find a decent deal.
While not all conditions are perfect, from a low interest rate perspective, it seems to be a pretty good time to consider making such investments.
I'll keep everybody updated on what path I pursue.
MR