Lately, our car air condition started making odd sounds and slowly it seems like the air coming out of the system is less and less cool.  So based on this, my wife decided that when she took the car in for an oil changed, that she would have them recharge the air conditioner too.
Now as you may now, I'm a diy guy of sorts, and I wanted to have a crack at it myself, but unfortunately, I've been too busy with my day and side jobs to take the time to do it.  So my wife went ahead and scheduled to have it the oil changed and air conditioner fixed.  The plan was that we would drive the car in, then I would drive her home in my car, then we would go back to Panera Bread (with our kids in tow) for lunch.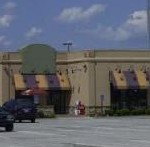 The cost for both the oil change and air recharged was discounted because my wife found some coupons, thus making the total expense for both around $140.  So the recharge of the air conditioning cost a little over $100, not too horrible, although I'm sure I could have accomplished the task for a fourth of the cost or maybe even less.
The Spending Money Fail!
The funny think was I worried about this expense all day, thinking what a waste of money it was.  And honestly it was a waste of money, since I could have done the task for a lot less!
What I find funny now though is there I was working on my laptop at Panera, occasionally thinking how expensive it was to fix the car, not taking into consideration that we spend at least $50 at Panera that day!  And what really trips me out is that sometimes we'll go to Panera twice a week (although it doesn't usually cost $50 because my daughter gets something from Wendy's beforehand).
So in a two week's span, We'll spend about $140 on food that is instantly consumed without a second thought, whereas the recharging of the air conditioner which will last for at least five years caused me considerable financial agony for that day.  In a nutshell, I was worrying about a little pinprick in my financial dam, while behind me (not in my financial vision apparently) was a cannon hole letting my money gush out at a horrible rate in comparison.
Financial Grade for that day… F!
Cheers,
MR