Well, I'm hosting this week's Carnival of Financial Planning!  It's one of the oldest and best carnivals in the financial realm.  I hope you enjoy the following great articles!
Welcome to the August 3, 2012 Edition #248 of the Carnival of Financial Planning.
The Carnival of Financial Planning takes a long-term view of personal financial planning for individuals and families. We focus on efficient and sustainable personal financial planning practices that can lead to lifetime financial security.
Budgeting and Economics
Nivene presents How Much Does Rover Cost? posted at CashNetUSA Credit Resource Center, saying, "According to the American Society for the Prevention of Cruelty to Animals, an owner will spend a first-year average of $1,579 on a dog, $1,035 on a cat and $235 on fish"
Sicorra presents Are You an Impulse Spender? | Tackling Our Debt posted at Tackling Our Debt, saying, "Are you an impulse spender? Do you spend money because it is fun to spend? Do you often find yourself looking at your…"
Liana presents New Consumer Watchdog Gets Down & Dirty posted at CardHub, saying, " The CFPB – put in place to protect consumers – finally proves its bite is as big as its bark! "
John presents WorkplaceStress posted at Married with Debt, saying, "The verdict is in your job is killing you. More specifically, workplace stress is killing you. This means weve come full circle from our days as cavemen, when our biggest source of stress was finding food. "
Dan presents Wall Street Markets posted at Wall Street Stocks , saying, " From the days when front-running involved actual running to the "Victorian Internet era" brought on by telegraphy, we can learn a great deal from looking back at a simpler era."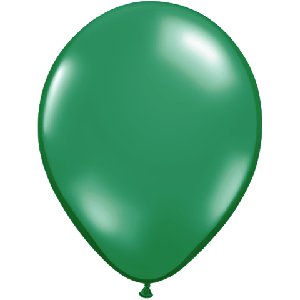 Financial Planning
Emily presents If I Were My Financial Advisor, What Would I Tell Me? posted at Evolving Personal Finance, saying, "I ask myself: If I were my financial advisor, what would I tell me? I take a look at the uglier aspects of our financial situation to which we have become inured"
Sean presents Credit Unions vs Banks – Which is Best for You? posted at One Smart Dollar, saying, "A lot of people don't know the difference between credit unions and banks. Here is a guide to helping you pick the right institution "
Marie at FamilyMoneyValues presents Avoid Probate Fights – How to Plan for and Settle Unequal Estate Bequests posted at Family Money Values, saying, "Leaving unequal distributions of your estate can lead to probate fights, or family feuds of other sorts. Why would you ever want to divide your estate unequally and how can you avoid probate squabbles and family fights over your inheritance? "
Pinter presents No Load Bonds posted at Cheap Bond Funds, saying, "Investment research overwhelmingly shows that lower cost fixed income funds tend to yield higher bond investing returns."
Ashley presents Childhood Money Memories posted at Money Talks Coaching, saying, " I went to a financial seminar this past weekend and one of the exercises was to think as far back as you could and tell a 2 minute story about a money memory "
krantcents presents The 3 Z's of Success posted at KrantCents, saying, "The 3 Z's of Success is twenty-six in a series of articles to help you reach your goal. "
JP presents Overanalyzing the Numbers behind the Family Grocery Bill posted at My Family Finances, saying, "If youve ever wanted to see someone over analyze the family grocery bill, this post is for you. "
DL presents Global Financial Markets  posted at Nerds on Wall Street , saying, " Stock markets are almost perfectly transparent, with full information available to all, and the best electronic clearing and settlement in history. These technologies were omitted in building the skyscraper of cards ("house of cards" seems too mild) out of collateralized debt obligations (CDOs), credit default swaps (CDSs), synthetic collateralized debt obligations (SCDOs), and the rest."
MR presents Spending Money Fail! How We Spend More Than We Realize posted at Money Reasons, saying, "How spending on a car repair cause great financial anguish while the lunches I'd had that week cost even more! It funny what we worry about financially. "
Kyle presents Earn Extra Cash As a Personal Paparazzi Photographer posted at The Penny Hoarder, saying, "Are you an amateur or professional photographer wanting to put your talent to use while earning some money in the process? Here is what you can do to earn extra money. "
Don presents Consumers Are Horrible At Math posted at MoneySmartGuides, saying, "Derek Thompson over at The Atlantic wrote a great article titled The 11 Ways That Consumers Are Hopeless at Math. "
Daniel presents Top Five Stress-Free Vacation Tips posted at Sweating the Big Stuff, saying, "Imagine having a stress free vacation: nothing too expensive, no crowds, and no worrying about how things are going back at work. Here's how to do it. "
Income
Daisy presents Why Babysitting is an Awesome Side Hustle posted at Add Vodka, saying, "I babysit as a side hustle. I watch two kids that live fairly close to where I work. It works out perfectly, because I get off at 4:00 and I start babysitting at 4:30 a couple of days a week. "
Mike presents 10 Ways You Can Make More Money Right Now posted at Experiglot, saying, "How to put more money in your pocket right now. "
Insurance and Risk
Hank presents The Four Of The Best Car Insurance Discounts posted at Money Q&A, saying, "Car insurance is an extremely competitive business which is great for the individual consumer. Most car insurance companies will keep their rates low in order to attract and keep consumers. "
Sally presents Risk and returns posted at Do-It-Yourself Finance , saying, " More conservative portfolio investments have yielded substantially lower investment returns than the returns that riskier investments have delivered. With either lower or higher risk-adjusted market return strategies, you simply cannot have your financial cake and you eat it too."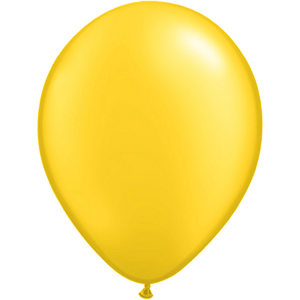 Investing
Kanwal presents Are Your Investments Making You Money? Are You Happy With The Results? posted at Simply Investing, saying, "Are Your Investments Making You Money? Are You Happy With The Results? Will You Have Enough to Retire? Can You Quit Working? If you answered No to any of the above questions, then the time to act is now. I know life is busy and its easy to put off investing for a few years, but before you know itll be too late. "
Tushar presents Should You Use the Internet to Explore Investment Ideas? posted at Start Investing Money, saying, "Why not use all the resources available to you for investment ideas? The internet is a great way to do it! "
TSI presents Morningstar Ratings posted at The Skilled Investor , saying, " Individual investors and their advisors appear to make investment decisions that are heavily influenced by the Morningstar Rating system. Because the stars are very widely used and often misunderstood, these are articles to help investors make more rational decisions about the stars."
YFS presents A Few Reasons Why Asset Allocation is Important posted at Your Finances Simplified, saying, "When it comes to investing, many people recommend that you diversify your accounts. The idea is to not put all your eggs in one basket. "
Managing Debt
Joe Morgan presents Is Paying Off Your Mortgage Early A Good Thing Or Bad Thing? posted at Simple Debt-Free Finance, saying, "Paying off your mortgage early is a hotly debated topic in personal finance circles. Proponents of "debt free" living say it's a no brainer, while financial "experts" often say it's a bad move and indicates people are thinking about money in the wrong way. So who is right? Read more to see both arguments."
Miranda Marquit presents What Happens to Debt When You Die? posted at ReadyForZeroBlog, saying, "In a society like ours, where debt has become widespread, it's unfortunately necessary to answer this question: what happens to debt when you die? Although this topic isn't the most pleasant, it's important to be informed and this post explains everything you need to know. "
Luke presents Can we Trust Corporate Bond Credit Ratings? posted at Learn Bonds, saying, "Although there is a lack of trust in the rating agencies after the financial crisis you can still trust corporate bond credit ratings. "
Real Estate
Invest It Wisely presents Important Steps in the Home Buying Process posted at Invest It Wisely, saying, "Here are the important steps in the home buying process. See if you agree. "
Corey presents Investing in Real Estate Basics posted at Steadfast Finances, saying, "I am an aspiring real estate investor. I don't have direct experience investing in real estate, but several of my closest friends and family members own at least one rental property. I don't just want to follow the crowd, because most people don't think highly of investing in real estate. "
Retirement
FMF presents You'll Need 11 Times Your Salary for Retirement posted at Free Money Finance, saying, "We need eleven times our final working salaries to retire with the same standard of living. This is in addition to what we may (or may not) get from Social Security. In other words, it's what we need to save on our own if we want to retire at 65. "
Franklin presents Traditional and Roth IRA  posted at Retirement Planning , saying, " Many taxpayers puzzle over whether to contribute to traditional versus Roth tax-advantaged retirement plans. For most people, contributions to traditional tax-advantaged plans will probably provide a higher net present value over their lifetimes."
John presents How High Fees and Conflicts of Interest Are Hurting Your 401(k) posted at WalletBlog, saying, " Retirement – The American dream! Sock away as much as you can into your 401(k)! Sounds like sure thing – right? But do you really know what the cost of 401(k) retirement planning is? "
Knowles presents SandP 500 Funds posted at Large Cap Index Funds, saying, "The no load index fund strategy of the Schwab S & P 500 Index Fund tracks the S and P 500 stock index. This no load index fund was listed as one of the top 25 lowest cost index mutual funds in a research study."
Savvy Scot presents How Much is Enough? posted at TheSavvy Scot, saying, "Savvy Scot discusses the reasons why we are never satisfied – why do we always want more? If you invest wisely and make the right moves, you can retire at 50! "
Savings
FMF presents Squirrel Away Money While You Can posted at Free Money Finance, saying, "Before the children arrive, squirrel away some money. When the children go out on their own you get one last chance to save for retirement! "
TSI presents Hard work and wealth posted at The Skilled Investor, saying, " How much you earn, spend, budget, and save are by far the most dominant determinants of your long-term financial well-being. Self-control in your financial decision-making regarding budgeting and consumption is far more important than clever investing."
Jen presents USDA Guaranteed Home Loan posted at Master the Art of Saving, saying, "I knew absolutely nothing about USDA guaranteed loans when we applied for one. So I thought I would share a little bit about what I've learned so far. "
Taxes
Miranda presents How the IRS Classifies Your Income posted at Wallet Hub, saying, "Money coming in for work we do. The IRS, though, takes a different view. It uses a system of different income classifications, and the way yours is classified will decide exactly how much in taxes you pay on it. Before you fill out your tax return, it's a good idea to understand the different types of income that you might have. "
Paul presents Retirement Planning posted at Tax Planning Software, saying, "Retirement planning software should automate the development of lifetime projections that incorporate tax laws and rules associated with tax-advantaged retirement investment incentive programs such as traditional IRA, Roth, 401k, 403b, SEP, Keogh, and other retirement plans."
That concludes this edition. Submit your blog article to the next edition of Carnival of Financial Planning using our carnival submission form. Past posts and future hosts can be found on our blog carnival index page.