Smart people don't always makes the best financial decisions.  Sometimes smart people are not always financially savvy people!  I'm going to illustrate a few stories below of my personal experiences of such people that I respect that you would think are financially clever, but their past history proves otherwise.
As I've mentioned in the past, I use to work in the  construction industry during my college days in the summer.  It was good money and actually fun but hard work.  During many a summer, I would work with a John.  This is the guy that I mentioned previously in the article called "Frugally Saving Money By Taking Advantage of an Unusual Opportunity", in the article I talk about how he threw a deer in the back of his truck that was roadkill, and put in in a freezer at home (after he dressed it…).  Obviously, he was clever and didn't miss that opportunity that was presented to him.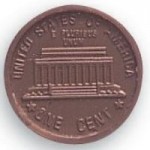 Well, the same person had this tendency to go to lunch and have a few beers bought at at bars (along with food to of course).  I was always amazed at how much the bill would be for this (what I considered) huge expenditure for lunch.  Another splurge would be that ever year he'd by the most fancy truck around.  With each year's truck getting nicer and nicer, to a poor college age student (me), it was mind-boggling!
Now at the same time, every time he would find change on the ground he'd pick it up!  The dichotomy of his financial behavior always had me guessing.  He was a very "fun to be around" person, but also kind of tough.  The other constructions workers would follow the same patterns and the head construction guy.  Each guying newer trucks every other year, and buying the same meals at lunch.  Now a lot of it had to do with the respect of the head guy, but it was a costly respect, at least in my option.
I thoroughly enjoyed my experiences with John the head construction guy at the construction company that I worked at!
My next story is a bit different.  She was an extremely frugal woman and did a great job of saving money, but I don't think she understood the effects of either inflation nor the principles of compound interest.  While she would look for the best bargains at multiple stores for grocery items, she never accounted for her traveling expenses.  Instead of investing her money in mutual funds, she would hid her money at home, and I believe even under her mattress (only a few thousand under the mattress though).  Some times if you had a keen eye, you'd see the corner of a dollar bill sticking out of a hiding place.
While she was a great saver, and definitely had some money, it will never be as much as she could have had is she had invested that money in money making assets and investments.  She definitely had part of the equation down, and should have more money in the long run than John "the head construction guy", but she will never have as much as she could have had if she made her money work harder be investing that money in safe investments.
Both individual above, while not college education are very smart people.  If you met them, it's pretty obvious, but without understanding basic financial principle they both will never have as much as they could have had if they had a basic financial education (or read pf bloggers).
I hope you found my stories interesting, if you has any story you'd like to share in the comments, please do!
Bests,
Don