Well, I'm happy to say I finally got the phone in the mail yesterday (October 31) for Halloween!   Surprisingly, its a decent phone and not really that scary… well except for the price of the physical phone itself!  So far the plan has been good, but this normally $90 android phone goes for $249 through the plan… ouch!
So to start, the price of the phone really is $249 + a start up fee of $29, but I also went out and spend an additional $13 on a larger SD memory card (the 2G disk that comes with the phone just doesn't cut it, at least in my opinion).  So for me the phone costs: $291.  I upgraded the SD memory to a cheap 16G memory disk.  I got a cheap card because I don't care if it goes bad because I'll be backup up my stuff online anyway.
From my quick calculations, I figure that I'll have to use the phone for 1 year before the cost savings of it being only $19 per month really takes effect.  So needless to say, the $249 price for a middle of the road phone was a bit of a disappointment.  Okay onto the phone itself…
Hybrid Smart Phone Review
The phone is a Motorola Defy XT and even though it's a starter to mid-level phone, since it's my first Android phone, I really like it!  I'm sure if I did have an android device previously though, it wouldn't be that impressive.
Motorola Defy XT Specs:
1GHz Single Core CPU  – this made it fast between transitions from one page to the next.  Not bad…
Memory – 512Mb – this is so-so for a smart device… not bad, but not great either…
Camera – 5 MP – not bad and better than my employer's business-issued Blackberry that I use to use.
Diagonal Size – 3.7 inches – yeah, it's small
Battery life – 5.5 hrs, not good really, but I'll live with…
OS – Android 2.3.7 – definitely a middle of the road version, but supported and work well with the single core processor.
Why only 6 points for the specs?  because the rest really doesn't matter since this is a "run of the mill" phone.  It is water resistance and a rugged phone, but the rest of the stats aren't very impressive.  Since it uses rubber plug to make it water resistance, it kind of reminds me of those old Sony Walkman cassette devices from years long ago.
Hybrid Smart Phone Plan Review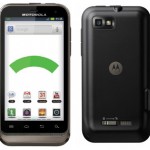 Republic Wireless Highlights:
It's unlimited everything!  Everything means phone calls, web/data access and texting.  This is a huge with many plans costing double or triple the cost of similar services.
How can they do this?  By hoping most of the "community" (Republic Wireless doesn't refer to the "members" as customers, and calls their client base a "community") do most of their transactions via wireless routers that they connect to.  So for instance right now my smart phone is connected to my local library network and that's how I'm surfing.
For what they provided, it seems to be a lot of bang for the buck!
Other Republic Wireless Highlights
Okay, now onto the biggest gripe, if you make a call through your wireless router and continue to talk on your phone while you go to your car and drive away from your house (or wherever you are at), you will lose your phone call, and have to call the person you were talking to back.  This kind of suck, but hey… it's a beta program, perhaps in the future they will fix this transition problem.
Since this is part of a beta program, my view is that it's exciting and I'm enjoying being part of such a cheap program that provided such excellent functionality at a reasonable price ($19 per month).  Yeah, I wish the phone would have been cheaper, but most likely it will be in the future after the program goes from beta to production.
 My Favorite Aspect of the Smart Phone and Republic Wireless Plan
Obviously the price and service, but on an Android note, I like the Voice search app!  It's nice to be able to speak commands instead of typing on the keyboard.  Although I have to admit, I'm already getting fast on the touch screen keypad (much to my surprise).
So do I recommend it?  Yes, based on my 2 day experience it's a great frugal way to own a smart phone while paying only $19 a month!
Hope you found this review helpful!
Don