Today I'm going to step outside of the finance and money world and tell a story about a friend that thought he was stupid (actually retarded to use his exact words).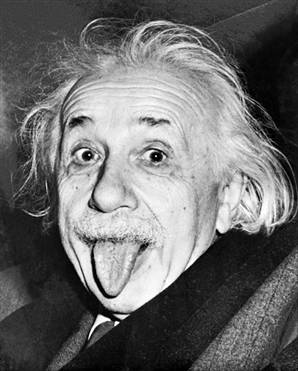 First, let me describe my friend's background…
He comes from a broken home, where much of his early life was he constantly moving, which includes living in bad neighborhoods and even basements at times.  Eventually his mother remarried and he now had a new family that he was apart of.  His new dad's siblings was well-educated and intimidating to him.  Some of his step-dad's brothers and sisters had earned top marks in school, with one even being a valedictorian.
He told me that he didn't try very hard in school, and many of his family members downplayed the value of school even, still without even trying he was able to get Bs and Cs.  He thought that all the other kids in class must not have read or did any of the homework based on their answers in class, so he stopped reading and doing homework too.  Eventually the teachers started sending notes home, and only then did he put in a half-hearted effort.
Okay, the background is set, now onto why he thought he was stupid.
One of my friend's new aunts (who was a TA in college at the time) brought home an IQ Test and wanted her brothers and sisters to take the test on some holiday when they were all together.  I think he said it was the Stanford Binet IQ test, but I can't remember if that's what he said for sure.  Anyway, they each took the test and after everybody took the test, she suggested that my friend take it too.  He resisted at first, but everybody egged him on so he took the plunge.  He said that he thought that she was trying to use him as a comparison for her family, and to say basically that her brothers and sisters were more intelligent.  After all, she was kind of like that and everybody in his step-dad's family knew that his grades were mediocre at best.
So he went into a quiet room with a timer ticking, like the rest of the family did when the took the test.  He said that he remembered feeling like he did okay, and was surprised how easy the test was.  At least until his step-dad's sister scored the test for everybody…
Below is an example of a Bell Curve that the scores were plotted on: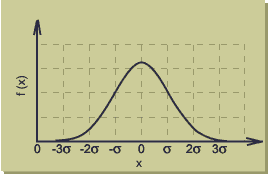 Now most kids would think that the top of the hill is the best location to be, and that's what my friend thought too.  So he was pretty embarrassed when his new aunts and uncles were higher on the bell curve with scores near the top of the strange bell curve, while he was very close the X axis 0 staring point.  Thinking that having a 0 score was bad, he naturally assumed that he was retarded in some way to have such a low score so close to the x-axis.  His new step-dad x and all his sisters and brothers were higher up the hill than he was.  The brother that had a score almost as low as his was his dad's brother, who was an engineer, but he didn't know what that meant at that point in time.  Ironically, all of the other brothers and sisters picked on the brother that was an engineer, and that brother was always joking and clowning around.  So in his mind, he said that it made sense that the brother would be the least intelligent of his new step-dad's brothers and sisters, or at least so it seemed back then.
He said he couldn't remember if he was near tears, but he must have been because everybody came to his aid, telling him that he scored the highest of the group and did most excellently.  This just made him feel worse though because he still believe that near the top was a higher score, and if he was stupid, such manner of speaking to him to make him feel better would be excepted.
So he left that house that day thinking that while he didn't think he was retarded totally (after all, who get a 0 on a test?), he must be stupid.  He also believe that he must have performed poorly on the test.  And so for years, he thought he was slow… kind of ironic huh.
Anyway, I thought it was a funny and interesting story that I would share.
Bests,
Don