Another blog host bites the dust!  Sadly the blogger that was to host this week's edition of the "Carnival of MoneyPros" stopped blogging late last year.  The blogger like many of those who quit was a very good blogger and I'm sad to see him go.

So in remembrance of all of the great bloggers that I use to read with great anticipation almost daily, I dedicate this carnival to them!  I sincerely hope that you all come back again someday!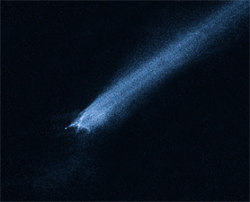 Crystal @ Budgeting in the Fun Stuff writes Why I Use a Credit Card (And How To Leverage Yours) – If you can't be disciplined enough to pay off your balance in full every month, then you probably shouldn't have a credit card. But it works for me.
James Petzke @ This Is Common Cents writes Financial Superpowers: The Automagic Climate Controlled Super Suit – Adapting to changes in temperature can save you hundreds of dollars in electric costs.
Mike @ The Financial Blogger writes Why You Need to Stop Listening to Your Parents – Where does your help come from?
Green Panda @ Green Panda Treehouse writes How Wild Are You Willing to Get With Your Home? – We look at how some folks live in strange homes to save money.
Pete @ Intelligent Speculator writes Does This Move Mean Anything For Microsoft ($MSFT)? – A look at changes at Microsoft that could have an impact.
Martin @ Studenomics writes How You Can Be Your Own Travel Agent For Your Next Epic Trip – How you can start saving today for the adventure of a life time.
Robert @ The College Investor writes 12 Savvy Ways to Save Money in College – Stash away each dollar these tips help you save and you could be around $10,000 better off than the average student at the end of the year. Yes, $10,000. Sounds sweet, right? Then, let's dig in!
Amanda L Grossman @ Frugal Confessions writes My Frugal Resume: Contributing to Our Household's Finances in More Ways than Earning – It's no secret that I enjoy funneling as much of our income as possible into our savings accounts.
Roger Wohlner @ The Chicago Financial Planner writes 4 Signs of a Lousy 401(k) Plan – It is important that you make the most of any workplace retirement plan available to you. New required disclosures about the costs of the plan and the underlying investments were introduced in 2012 and are a good start. However, 401(k) plans are still a mystery to many of the workers who participate in them and sadly to many of the employers sponsoring these plans. Here are 4 signs that your 401(k) plan might be lousy.
Robert @ My Multiple Incomes writes My Monthly Income Stream Report – January 2013 – If you remember my 2012 Annual Income Report, I previewed several major changes that were going to take place this year, and January is the first month of realizing several of those changes.
Michelle @ The Shop My Closet Project writes Dear Mr. Postman – For the last few years I've noticed that the U.S. Postal Service has been having some difficulties. With the introduction of the internet people have embraced online banking, e-filing, and basically internet everything. We get our bills sent to us through e-billing and it's a good thing because using less paper is good for our forests.
Paul Vachon @ The Frugal Toad writes Winter Storm Nemo and the Importance of an Emergency Fund – What does the massive Winter Storm Nemo have to do with the need to have an emergency fund? In short, everything. Nemo is symbolic of any un-foreseen event that may disrupt one's income or cause a financial hardship. From a simple power outage to a long-term illness, being prepared to handle an emergency can mean the difference between peace of mind and having your family's world turned upside down.
Robert @ Kids Ain't Cheap writes Is Junk Food Tax the Answer to Childhood Obesity? – This post isn't about Weight Watchers or whether or not I agree with young children doing a structured diet program, I'm looking into WHY an 11-year-old would need such a program.
Jen @ PF Carny writes Steps to Determine If You Are Ready to Open Your Own Business – If you are working for "the man" at a 9 to 5 job, you may dream of nothing more than venturing out on your own and being your own boss. This is the true American dream, and in this age of the Internet, it has become a reality for many people.
Tushar @ Finance TUBE writes Our Top 3 Financial Tips for Generation Y – Today I will be talking about Top 3 Financial Tips for Generation Y. Gen Yers are often being perceived as an unmotivated and entitled. It may have something to do with incredible amount of things that they want to have.
Harry Campbell @ Your Personal Finance Pro writes My First Default With Lending Club – With today's pitiful interest rates, it's hard to sit there and invest your money in CD's that are returning 1 or 2 percent. So if you've been searching for alternative investments you may already know about Lending Club. But if you're new to the peer to peer lending scene, you can read my first review of Lending Club here.
Suba @ Broke Professionals writes How to Watch Your Expenses Like a Hawk – You've heard it before, saving money – like losing weight – is as simple as watching your inputs and outputs.
John @ Married (with Debt) writes It's Time Again – Shopping for Car Insurance – My car insurance premium increases every 6 months even though I've never been in an accident, so I shop for new car insurance quotes regularly.
CAPI @ Creating a Passive Income writes Playing the Inheritance Game for Passive Income – When it comes to inheriting money, there is no other way to do less, or in some cases, more work for what will be considered a passive income. For those who are blessed to be part of a family that has a fortune to pass on, then your entire job in life becomes maintaining your place to inherit the goods.
SFB @ Simple Finance Blog writes 4 Money Management Tips For College Graduates – You have just graduated from college, and you are about to join the working class. Here are 4 Money Management Tips to set you up on the right path.
Corey @ 20s Finances writes Five Ways to Achieve Your Financial Goals – Very rarely do I meet someone who doesn't care about achieving financial success. Simply put, everyone wants to have more money than they know what to do with. Who doesn't right? That's why so many people waste their money on lottery tickets. Yet, as we all know, very few achieve this goal. But, it isn't for a lack of trying.
Evan @ My Journey to Millions writes Maybe There Is Yield Out There! Bank Bonuses Offered by Kasasa – I couldn't ignore a recent article from CNBC on the topic titled, "4% Interest, Without Fees: Too Good to be Checking." The article highlights a new type of checking account that works with local banks and credit unions.
L Bee @ L Bee and the Money Tree writes House Guest Rules: Who Pays for Dinner? – Then I got to thinking about house guest rules. There are of course the rules nearly everyone follows when guest is in town:
krantcents @ KrantCents writes I Am a PF Coach and I Should Be Fired! – That's right, I should be fired! Where is Donald Trump when you need him? I think of myself as a personal finance (PF) coach that helps you achieve your goals and I am batting under 500. My percentage stinks and I should be fired.
Jon the Saver @ Free Money Wisdom writes Start a Pension Early to Prepare for Retirement – Start investing now if you want to retire someday. It's too serious of a subject to ignore for that many years.
Roger the Amateur Financier @ The Amateur Financier writes Money and Child Raising: Preschool, Yay or Nay? – If you've been reading the past several weeks of these Monday posts here at The Amateur Financier, you've noticed that I've been covering some of the choices
Lazy Man @ Lazy Man and Money writes Plugging the Emerging Markets Portfolio Hole – Today's lesson is simple: check and make sure your asset allocation is what you think it is. It never hurts to revisit it every few months. I thought by buying Vanguard FTSE All-World ex-US ETF (VEU), I had my international exposure well-diversified throughout the world. I was wrong and this is where tools like those from SigFig can be extremely valuable
Cash Flow Mantra @ Cash Flow Mantra writes Net Worth TV Reviews How Investing Strategies Change at Various Employment Stages – Net Worth TV with Terry Bradshaw reviews how different people look at money at different stages in their lives. This is important, because the money situations at each stage really are different, and you can't just put a single template over someone's entire financial life. Here are some key things to consider at each stage when it comes to investing.
Jason @ Live Real Now writes Making Extra Money Part Three: Product Selection – My niches site are all product-promotion sites. I pick a product–generally an e-book or video course–and set up a site dedicated to it. Naturally, picking a good product is an important part of the equation.
Pauline @ Reach Financial Independence writes Big city life, is it worth it? – With an average salary, does it make sense to live in a big city?
Don @ MoneySmartGuides writes 3 Secrets to Retiring Well – I read an article recently in Money Magazine regarding retirement. The author pointed out three secrets to retire well. They include: Embrace Change: As life happens, sometimes our plans need to change and we have to rethink retirement.
Tushar @ Start Investing Money writes New Year, New Financial Goals? – We are now a little over a month into the New Year. The festive season may seem long gone, as is the time for setting New Year's Resolutions. But it doesn't mean it is too late to make strides in the right direction when it comes to achieving your financial goals.
A Blinkin @ Funancials writes 99 Problems: Are You a Sort-Of Good Saver? – You may remember me (and other bloggers) mentioning the $999.99 giveaway. Believe it or not, the dollar amount is not completely random. There is a purpose for it.
Luke @ Learn Bonds writes The 10 Year Treasury: Where to Next? – Here is my 10 year treasury rate forecast for 2013. A look back at where we have been, the recent rise in the 10 year treasury rate, and where we are headed.
Everything Finance @ Everything Finance Blog writes How to Figure Out Your Mortgage Payments – Understanding what is included in your monthly payment as well as how much you'll have to pay monthly can help you make a wise purchase and not buy more house than you can afford.
Tony @ We Only Do This Once writes We Are All Experts – Many people have spent a ton of life energy in a quest to discover their passion. And for many of them, once they found it, that was enough. Finding the thing that lights them up inside satisfies the quest. But some people want more than that—they want to live their passion.
Jason @ Work Save Live writes Best Online Tax Preparation Software – H&R Block, TurboTax, TaxACT, FreeTaxUSA – To take the guesswork out of which online tax software is right for you, we've taken a tremendous amount of time to examine the best – and most popular – online tax preparation companies to determine which has the best software for your particular tax situation. See the differences between TurboTax, H&R Block, TaxACT, and FreeTaxUSA.
Edgar @ Degrees and Debt writes Side Jobs: Snag A Job Review – Review of website SnagAJob to obtain a side job for diversifying income streams.
Miss T. @ Prairie Eco Thrifter writes 5 Investment Strategies for the Wary Beginner – You might be surprised that you can get started in investing fairly easily, and that it doesn't have to be all that complicated. Here are some ideas that the wary beginner can use to get started:
Maria @ The Money Principle writes My Father's only investment – My Dad made only one investment in his life: my education.
Joe @ Midlife Finance writes Money Secrets – Have a bad money secret in your life? Confessing feels great…but what are you doing to make it better? (Feel free to comment anonymously — we're all friends here.)
Mike @ Personal Finance Journey writes Liability in a car accident – Simple easy tips on liability in a car accident to help you minimize your financial loss and keep on the financial journey.
Kyle @ The Penny Hoarder writes 5 Mortgage Saving Ideas – When it comes to cutting your budget, you probably start with incidental expenses like eating out or having digital cable. But it's also important to pay attention to what kind of money you can save even on the necessities, like your housing payment.
Ted Jenkin @ Your Smart Money Moves writes How To Read Your Investment Statements – You have a college degree from a good four year school. Perhaps you went on to get an MBA from a fantastic post graduate program.
Grayson @ Debt Roundup writes The First Step to Recovery is to Admit You Don't Have a Budget – When you have any problem, the first step to recovering is to admit the problem. The same goes with money. The first step to getting your finances in order is to admit that you don't have a budget.
JP @ My Family Finances writes Net Worth TV on How All Business Can Leverage the Global Economy – Here at Net Worth TV with Terry Bradshaw we look at and discuss all aspects of business. Today lets look at how you can leverage the global economy.
Hank @ Money Q&A writes Ten Ways To Break Your Texting While Driving Habit – There are ways that you can can work to break your texting while driving habit. As you drive, consider when you become bored behind the wheel and inattentive.
Passive Income Earner @ The Passive Income Earner writes Pay Your Mortgage or Invest It – Do you pay your mortgage down first or do you invest? Which one gets you ahead further?
Tushar @ Earn More and Save writes Getting Engaged? Be Sure that Ring Is Covered – Getting or giving an engagement ring is a special moment. It symbolizes a promise of two people to make a life together.
Charles @ Wallet Hub writes Your Guide to FHA Loans – Home ownership can be difficult to achieve in today's market, but it remains an "American Dream" not an "Impossible Dream." Though requirements have been tightened in the wake of the home mortgage crisis, FHA loans continue to offer a way for persons of modest means to purchase a home.
Jules Wilson @ Fat Guy,Skinny Wallet writes Lessons Learned from a Stolen Wallet – My wallet was stolen, and I learned many lessons from the ordeal. Find out what to do when your wallet is stolen and also how to prevent the theft in the first place
Faithful With a Few writes Why You Need to Diversify Your Income Sources – Diversifying your income is the best way to protect your financial future in this economy. Learn why you should and how best to diversify your income sources!
Will @ Card Guys Blog writes Zero-based budgeting for your household – If you have tried to reign in your spending and get control of your unwieldy household finances, but still the credit card balance and other loans are heading upwards, you might be ready for a tool many governments and companies have used successfully – zero-based budgeting.
Darwin @ Darwin's Money writes These Mutual Funds Actually Beat The Index. And "The Market" – Mutual funds rarely beat their index, but in this niche, managers returned over 20% in 2012 while besting their index as well – is it worth switching back from ETFs to mutual funds?
Matthew Hague @ Saverocity writes Comparing a traditional mutual fund with passive index funds and ETFs – Examination of how the fees built into the traditional mutual fund products hamper your investment; using a comparison between sector funds and similar holdings which are much more beneficial to the investor. Charts include impact of choosing the correct investment vehicle over a 20 year period
Dividend Growth Investor @ Dividend Growth Investor writes The World's Best Dividend Portfolio – For my retirement strategy I am relying on dividend growth stocks, which will provide dependable income, which increases over time and protects its purchasing power from inflation. I have a quantitative and qualitative process, which allows me to screen the hundreds of dividend growth stocks and narrow the list of candidates to 30 -40 individual companies.
Mike @ Wealthy Turtle writes The Dark Side of Compound Interest – Compound interest is a powerful ally in your quest to build wealth. But it also has a dark side that will hold you down and keep you from reaching your goals.
Glen Craig @ Free From Broke writes The Perils of Private Student Loans – Private student loans may look tempting when you're trying to fund an education. But you need to understand the pros and cons to private student loans.
Jason @ PT Money Personal Finance writes 5 CARD Act Loopholes You Need to Know About – The Card Act of 2009 created a bill of rights for credit card holders, but companies found loopholes around it in at least 5 different ways.
Jessica @ Making Sense of Cents writes How I eliminated my debt in less than 1 year – And I'm not talking about you cracking under the pressure of being frugal and racking up a bunch of credit card debt after a blackout shopping spree at Nordstrom (though that very well could happen to you). Debt comes in a number of different forms, be it a mortgage, car payment, student loan, or one of those mattresses that you don't have to pay for until 2016. Debt sucks no matter what form it takes, but you don't always have to live with a negative balance in your bank account.
Emily @ Evolving Personal Finance writes Should You Count Your Employer's Contribution into Your Retirement Savings Percentage? – If you get an employer match to your 401(k), do you count it toward your target savings percentage or ignore it? I have a new suggestion for how to account for it.
And there you have it.  Spooky how good all the articles are huh!