I forgot that the regularly scheduled host emailed months ago explaining that she couldn't host this week's Yakezie Carnival.  I actually did forget but the host gently reminded me of my mistake.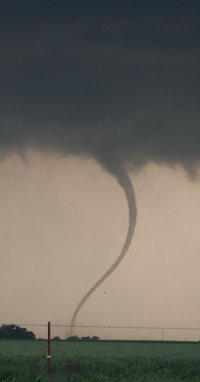 So unlike other carnivals that have a theme, this one is just what I'm typing here and a humble apology from me.  The articles below are still top notch though, so I hope you enjoy!
Dividend Growth Investor @ Dividend Growth Investor writes 2013 Dividend Achievers Additions – The Broad Dividend Achievers index includes 216 companies which have boosted distributions for more than ten consecutive years in a row. Since 1996, the Dividend Achievers index has managed to outperform the S&P 500 total returns.
Janice @ http://whizsilver.com writes The 5 Mistakes You Don't Want To Make As A Young Investor – This post talks about my investing mistakes as a fairly new investor.
K @ Money Counselor writes Payday Loans for Dummies – You've probably heard of so-called "payday loans." But do you really know how they work and why they're a financial death trap?
Emily @ Evolving Personal Finance writes Debate over Outsourcing Cleaning – My husband is adamantly against outsourcing cleaning, even if we are both working and have small children. Is paying for cleaning a worthwhile luxury for you?
Darwin @ Darwin's Money writes What's a Stay at Home Mom Worth? – What is a stay at home mom worth? It's a tough question to answer and this recent study thinks they have the answer. I beg to differ. Weigh in on how you'd value moms.
AxeMan @ Axe Debt writes Why Credit Cards Are Not For Everyone – Credit cards are not bad in and of themselves. Millions of people use them responsibly every day and even pay them off each month. However, for some people having a credit card can be a bad idea.
Jules Wilson @ Faithful With a Few writes A Neighborly Gesture – A short phone call and a small gesture made a huge difference in the relationship between us and our neighbor. How can this apply to your relationships?
Jules Wilson @ Fat Guy,Skinny Wallet writes I've Been Having A Horrible Time Lately – My wife and I have both been having a rough time both physically and mentally. Find out how this rough patch has hurt our health and our finances.
Arnel Ariate @ Money Soldiers writes Seven Easy Ways to Cut Spending Now – These simple steps you can take today will help you lower your expenses right away. Credit in the form of a loan or credit card can be useful but establishing savings within your current budget can go a long way.
Lance @ Money Life and More writes Don't Mix Family, Friends and Money – Our Townhouse Rental – We were going to rent our townhouse out to someone we didn't know, but my fiancee mentioned that one of her friends wants to move soon and loves our townhouse so we decided we could rent it out to her instead. That was the plan… until things went wrong!
Jordann @ Making Sense of Cents writes How Being A Minimalist Has Helped My Finances – I didn't always have minimalist tendencies. Though I never considered myself a collector, I did have a ton of clothing and furniture while in University, and the size of my book collection growing up bordered on the absurd side. For the last few years though, accumulating large volumes of stuff wasn't really on my agenda anymore, it just didn't hold the same appeal that it used to.
Amanda L Grossman @ Frugal Confessions writes The Amish Next Door: How they Manage their Children's Money – As some of you may know, my father is a full-time Amish taxi driver in Lancaster County, PA*. One of my father's main employers is a man named Leroy.
Abbie @ Finance Junkie writes A Student Guide To Surviving The Summer – Parents of students and students- Have you figured out your plans for summer yet?
IMB @ Investing Money writes Ways to Search for Great Stocks – Looking to invest in stocks? You need to know where to find the good ones. Read here for finance and investing tips on finding great stocks to invest in.
Hank @ Money Q&A writes How to Find Your First Accountant And Personal Finance Team Member – Finding a trustworthy accountant can be a difficult decision. But, here are some tips to help make finding an accountant the easy way to help your finances.
Ryan @ Cash Money Life writes How to Safely Invest Your Money – Is it even possible to safely invest your money? Yes, it is! Here's what you can do to keep your money as safe as possible.
Maria @ The Money Principle writes A forced experiment in minimalism – I am in Cape Town and my luggage is somewhere else in the world. May be the union between minimalism and me is not one of passion but I am up for it!
Evan @ My Journey to Millions writes Mo Money Means Mo (IRS) Problems – I have always assumed that with an increase in income, especially business based income, increases your risk to an audit from the Internal Revenue Service. My thought process is that it just makes good business sense.
Jester @ The Ultimate Juggle writes Simple Ways to Improve Your Finances – Everyone wants more money and less stress due to money, but it's not always as easy as wanting it to happen. But, it doesn't mean it's impossible. In fact, getting a handle on your money and improving your financial situation is often easier than it seems.
Steven @ MyDividendStocks writes Life Insurance for the Terminally Ill: Can it Be Obtained? – Receiving the news that you, or a loved one, has been diagnosed as "terminally ill" with a short life expectancy remaining deals a blow that is emotionally devastating. Furthermore, it can be financially devastating, especially if you or your loved one doesn't currently possess the life insurance that would secure other loved ones when the time comes.
Matt @ Living in Financial Excellence writes Time Management Challenge: Full-Time School & Full-Time Work – A while back I decided to take advantage of some GI Bill benefits that were still available to me. I returned to school to pursue a Master of Business Administration (MBA) degree. The good news is I'll graduate without needing any loans. The bad news is in order to receive my full GI Bill benefits, I have to attend classes at least half time.
Kyle @ The Penny Hoarder writes Get Paid to Exercise – I've been an avid runner for over 20 years now, and I'm usually out hiking, biking, or generally moving somewhere. There's nothing quite like the feeling of being able to lace up my shoes and head out the door after a long day.
A Blinkin @ Funancials writes The Honeymoon is Over and the Dollar is Weak – Trading currency can be a great way to make money. The Foreign Exchange is a market that never sleeps. Due to different time zones in different countries, you can theoretically trade any hour of the day. Another advantage is that there is no such thing as a "bear market.&
Luke @ Learn Bonds writes Using Ray Dalio's 5 Principles to Reach Your Investment Goals – Here's what you need to know about the 5 principles to reach your investment goals.
BARBARA FRIEDBERG @ Barbara Friedberg Personal Finance writes STEP UP NOTES OFFER HIGHER YIELDS THAN CASH – Bond investing product; Check out Step up Notes? Similar to a bond ladder.
Sam @ Simplefinancialfreedom writes Freelance Jobs, Working From Home and Surviving – Among the wonderful things that the internet has brought us, being a freelancer writer or designer is one of the best.
Jacob @ AllPersonalFinance writes How to Get Into the Savings Habit – One of the most important things you can do to achieve financial health (and maybe even some measure of financial independence) is to save money. However, it can be very hard to get into the habit of saving.
Don @ MoneySmartGuides writes Starting the Home Buying Process – The home buying process can be a stressful one at times. It's key to have a plan before starting so that you purchase a home you can afford.
Debt Guru @ Debt Free Blog writes Top 10 Things Affecting Your Credit Score – You want to be sure you have good credit, but sometimes it's hard to identify why your credit is unsteady. Read here to see the top 10 credit changers.
Tushar @ Finance TUBE writes 5 Crazy small business ideas that worked – Have you got an idea that seems just too crazy to catch on? There are many small business owners in the world who have succeeded in making a living doing unconventional things – and most often they're inspired by financial necessity or adversity in their own lives.
SFB @ Simple Finance Blog writes Different Types of Home Loans – Are you in the market to buy a home and planning to apply for a loan? Gone are those days when a buyer would have to choose from among a few kinds of home loans.
Wayne @ Young Family Finance writes Cutting the Cord: Lower Cost Alternatives to Cable – Cable's a major part of most homes for young families. We know you like your cable, but it is costly. Read here for tips on cheaper choices.
Mr. Frenzy @ Frenzied Finances writes The Part-Time Pros: 10 Part-Time Jobs Worth Your Time – Interested in making a few extra dollars? Need another steady source of income? Here are ten part-time jobs worth investigating, worth your time.
ETZ25 @ Entertainment Timez writes AIG Is Being Attacked – Today after an incredible 1st quarter, AIG is being attacked by investment behemoth Goldman Sachs. This they can still thrive? I do!
Daniel @ Sweating the Big Stuff writes 5 Crazy Ways People Waste Money – Some people like earning more, and some people like being frugal to save money. Nobody likes to waste money, so be sure you're not making these mistakes!
Jerry @ Repaid.org writes Debt Reduction vs Building an Emergency Fund – Paying down debt and building an emergency fund. With little cash to accomplish either one, which is more important?
Corey @ Steadfast Finances writes How to Drastically Reduce Your Spending – In this poor economy, many people find themselves having to drastically reduce their spending in order to make ends meet. However, there are a lot of people who leave things hanging in the balance for too long. Then their only options are to have cereal for dinner and steal loo paper from the company's bathroom.
Michelle @ The Shop My Closet Project writes Important dreams don't have to be limited to an age. Read my examples of people that accomplished there dreams and overcame their age. – Dreams don't have a shelf-life
Ashley @ Money Talks Coaching writes My Dad Passed Away – Last month I wrote about how my Dad was diagnosed with Cancer. Well, he passed away on April 12th. Just 4 days shy of his 60th birthday.
Corey @ 20s Finances writes How I Survived College Financially – Here are simple ways that I earned income throughout college and how you can do the same.
Kevin @ Passiveincometoretire writes Using Technology to Improve Your Small Business – As a small business owner, you may think you don't have time to keep up on the latest technology. Think again. You can improve your communication, efficiency and productivity by investigating the software, electronics and online services available to keep your business humming.
Lauren @ L Bee and the Money Tree writes A new TV-Want or Need? – Well actually, I would have to argue that yes…. yes I do NEED a TV. But first, let me explain a little bit about my predicament. I have a little baby of a TV-32 inches, bought on sale from the Best Buy at Lincoln Center in NYC for only $200.
Ray @ Squirrelers. writes Japanese Stock Market Up Sharply: Interesting Historical Trends Emerge As Well – It's often said by many people that diversification is important, particularly with investments. A case for global investment diversification could be made by witnessing the staggering returns of late in Japan's market!
LaTisha @ Young Finances writes Pay Off Student Loans or Invest? – If you're a college graduate in your twenties, you may have student loans to pay off. The average student finishes school with $27,000 worth of debt.
Ted Jenkin @ Your Smart Money Moves writes What Do I Give For A Graduation Gift? – Read this article to find out some graduation gift ideas for your graduate that fit your personal financial budget!
harry campbell @ Your PF Pro writes Reader Question: Should I Close My Old Credit Cards and Open a New One? – When you're first getting started with building credit, your score will be dominated by the low age of your accounts, the total limit of your accounts and your utilization. There's not a whole lot you can do about the low age of your accounts other than wait it out. You always want to keep your oldest line of credit open even if you rarely use the card.
Tushar @ Start Investing Money writes Are You Ready for Risky Investments? – Most of us are aware that risky investments come with the potential to bring us bigger rewards. The higher the risk the bigger the potential reward can be. However, it is all too easy to get caught up in the idea of significant rewards.
JP @ My Family Finances writes Taking Care of Kids While Trying to Stay Financially Stable – Learning how to prioritize can help you make the most of the money that you are earning now so that you can manage the future efficiently.
SBB @ Simple Budget Blog writes Get to Know Your Travel Accommodations – Planning a holiday? There are many different temporary travel accommodations. Read here for differences between hotels, motels, and everything in between.
krantcents @ KrantCents writes How to Become Minimum Wage Millionaire – Can you earn minimum wage and still become a millionaire? The short answer is yes! I am sure you have heard of so called poor people becoming millionaires, although not overnight. I am not talking about professional athletes, entertainers or lottery winners.
Mike @ Personal Finance Journey writes ETrading online an observation and adventure – An impression of where to start and whats involved in Etrading for the new investor and the possibilities for your personal finance growth and plans.
Suba @ Broke Professionals writes 5 Things I Learned From Selling My House – Selling my house highlighted every real estate mistake I'd ever made. Now I'm applying that knowledge to buying a house for the second time.
Miss T. @ Prairie Eco Thrifter writes Exploring a New Town – Moving away to another town can hinder your ability to be creative and stay busy. Luckily, there are many ways to find out what a town has to offer. I've outlined many of those ways below.
Joe @ Midlife Finance writes 10 Ways To Ditch The Rat Race… For Good – We've been working actively for some years to tell the rat race to chase its own tail and we're making progress, thanks to these ideas:
Steve @ Ready To Quit My Job! writes Don't Quit, Negotiate A Severance Package Instead – Even if you don't like your job anymore, don't walk away with nothing. Negotiate a severance pay instead of quitting.
Little House @ Little House in the Valley writes Space Invaders: How to Create More Space at Home – If you want to create more space at home, you will have to start making some compromises and get organized. Here are some easy ways to get started:
Roger the Amateur Financier @ The Amateur Financier writes 7 Things You Can Make Rather Than Buy – There is a tendency in the modern world to simply opt for the simplest method in life.
Jason @ Live Real Now writes 3 Ways to Keep Your Finances Organized – Everyone has a different system for keeping track of their finances. Here's the method that works for me:
CAPI @ Creating a Passive Income writes What to Do When Investing with Inflation? – Investors must move forward with financial intelligence, and things like inflation make it tricky. Read here to learn how to invest with inflation.
DJ Wetzel @ Money for College Project writes College Students Trash is Everyman's Treasure – College students throw away millions of dollars of items each year. You find these items in college dumpsters and resell on ebay, craigslist, or at a yardsale
Crystal @ Budgeting in the Fun Stuff writes Need Your Life Insurance Questions! – Hi everybody! I need you to ask every life insurance question that you have.
Adam @ Money Bulldog writes iPad vs Laptop ~ In the Hand or In the Lap? – The iPad is the 'cool' choice for many portable computer buyers, but how do they compare to laptops and which is right for your needs? Find out here.
Kanwal @ Simply Investing writes Top 5 Things Mutual Fund Companies Don't Really Want You to Know – Last month I had the opportunity to write a guest blog post for Modest Money. In this guest blog post I covered the top five things mutual funds companies don't really want you to know: 1. The majority of mutual funds underperform the stock market 2. Good fund managers are lured away by other mutual fund companies 3.
Crystal @ Married (with Debt) writes What Happens To A Dream Deferred? – What happens to a dream deferred? With my husband's career facing a crossroads, it's a question I can't get out of my mind lately.
Adam @ Money Rebound writes Secrets of Saving ~ Why You Should Start Saving Today – Due to decades of easy credit many people have forgotten how to save money. Find out why you should start saving today!
Dividend Growth Investor @ Dividend Growth Investor writes Procter & Gamble (PG) – A dividend stock to hold forever – I consider Procter & Gamble to have the qualities of a perfect dividend stock, which should be a core holding for any serious dividend investor. I would consider adding to my position in the stock on dips.
Jacob @ AllPersonalFinance writes Why Entrepreneurs Need to Learn Finance ASAP – While some entrepreneurs think they can just get a "finance guy," there are some really good reasons for developing your own financial skills. The financing portion of your business is the bottom line, right? Finances dictate decisions, form possibilities and ultimately drive a business.
Grayson @ Debt Roundup writes Money and Morality – How Much is Yours Worth? – There is always a fine line between money and morality. When I was running my business, I was propositioned by a gentleman to sell him my customer data for a hefty price. This was burning a hole in my moral compass. Find out how I handled it.
DPF @ Digital Personal Finance writes 8 Ways to Save on Gas Expenses for Your Car – Cars can be an expensive part of one's budget, and gas can really add to that every month. This post shares 8 ways to lower gas expenses for your car.
Jefferson @ See Debt Run writes Strategies to Avoid Slipping Back Into Debt – After paying off a large volume of consumer debt, the months immediately after can be dangerous. You probably want to make up for lost time and finally purchase some of the items that you have been waiting for, but you need to be careful not to overdo it.
Brent @ PersonalFinance-Tips writes How Can A First Time Home Buyer Get The Best Deal – Owning a dream house and the feeling associated with it is perhaps one of the best in the world. The presence of a roof above the head which solely belongs to you is infact a great achievement. House-owning is a vital aspect in any person's life. Your financial, mental and physical wellbeing depends a great deal on a home.
Kevin @ 20smoney.com writes What is the Actual Cost of Being Sick? – To live life to our full potential, we need to be healthy.
Tony @ We Only Do This Once writes How to Reclaim Your Life from Clutter – It's Spring, so there is no better time than now to start reclaiming your life from clutter. Imagine your ideal space in your home. Start with one small room. Can you visualize what your room looks like without clutter? Start creating the atmosphere you want to live in, one trinket at a time.
Irfan Ahamed @ Everything About Investment writes Generating Passive Income: Make Your Money Work for You – How would you feel if the money in your bank account brought in even more money, with minimal additional effort? That's what it means to have passive income. This is how the rich continue to gain wealth and generate additional income, enjoying a simple living with little to no financial stress.
Pauline @ Reach Financial Independence writes Pauline's jacket and life priorities – I was criticized for wearing the same jacket but my finances are strong and I am reaching my goals. Peer pressure does not help for that.
PK @ Don't Quit Your Day Job… writes Predicting S&P 500 Closing Prices – May, 2013 – Using the options market, I once again find the disparities with breakeven and attempt to predict the future! (In the past, this has met with poor results…)
John S @ Frugal Rules writes After the Swipe: How Do Credit Cards Work? – Many think that little happens after you swipe your credit card. The truth is though that a number of things happens and all in a very short span of time. Be mindful of that next time you use your card and be aware of how easy it could be for someone to steal that information.
Mr.CBB @ Canadian Budget Binder writes Working Towards A Debt Free Lifestyle In 8 Steps – Working towards a debt free lifestyle is possible, that is if you really want it bad enough. I'm sure you all know that the 8 steps are only stepping stones, meaning one step leads to another.. You may only need 1 step but the first step may be the most important of all. You can make that happen.
SB @ One Cent at a Time writes Few Cost Effective Ways for Cooling your Home – How to keep cool without running high Air Conditioning bill? This article talks about some techniques we used to beat heat in our childhood in India where AC was a luxury. It has some of the methods you can use now to reduce the electricity bill.
R.J. Weiss @ The Insurance Protection Blog writes Auto Insurance for Teenage Drivers: 7 Costly Insurance Mistakes Parents with Teen Drivers Make – Auto insurance mistakes parents make with teen drivers, that cost time and money.
Jules Wilson @ Faithful With a Few writes Mother's Day Traditions – I feel Mother's Day should be celebrated however the mom wants to,instead I felt obligated to go to a family Mother's Day celebration with aunts, uncles, grandparents, and cousins.
Jason Hull @ Hull Financial Planning writes Why Personal Finance Gurus Are Like Free Schooling – They're good for the basics, but what if you need more advanced concepts?
Philip @ PT Money writes 19 Fun Summer Jobs for Teens and College Students – Summer is almost here! Don't waste this summer away, but instead get valuable work experience in one of 19 fun jobs.
Lance @ Money Life and More writes Best 0% Balance Transfer Credit Cards of Summer 2013 – If you've sworn off debt but are trying to dig your way out, 0% balance transfer credit cards can be a great tool. You have to know that you've completely sworn off incurring any more debt in order to play the 0% balance transfer game, but if you're certain then you can save a ton of money by taking advantage of some of the best balance transfer credit card offers.
Paul @ The Frugal Toad writes Frugal Living with Children – Lessons From Mom – With Mother's Day fast approaching I am reminded of the many lessons my Mom taught me as a child. Be respectful always towards others, if you fall, pick yourself up and try again, and make the most of what you have. I was lucky to grow up in a family with six brothers and sisters, we learned to share and to be resourceful. It is this last lesson that I'd like to share some memories..
Hope you enjoyed!