Looking for a house but don't have a lot of money to spend?
Well, you can find a house in Detroit for less than most people pay for their first car.  According to CNN Money, there are around 709 houses listed for sale in Detroit for under $3,000.  Detroit's not alone in the dirt cheap housing market, however, as Flint, Cleveland, and Indianapolis all have at least 18 listings for houses around $3,000.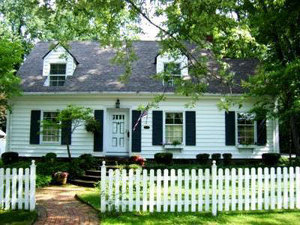 Seems like the deal of a lifetime right?
Well, there are some rather disturbing factors contributing to low housing prices in Detroit, and it's important to know what you're getting yourself into.  This is the same with many products you can find for sale in the marketplace.  Price is far from everything, and you very seldom need a finance degree to identify when some things are too good to be true. So, what factors are contributing to such a horrible housing market in the Detroit, Michigan area?
The Problem of Bank Foreclosures
In October 2010, Fox News reported that 288,345 foreclosures occurred in the United States from July to September of that year.  By the end of 2010, Reuters reported that 1.05 million properties had been foreclosed around the country that year.  According to Heather Fernandez of Trulia.com, this massive foreclosure rate doesn't just hurt the borrowers, but the lenders as well.  According to Fernandez, "Foreclosures have turned banks into property management companies.  It's often cheaper for them to give these homes away rather than try to get market value for them.
High property taxes in Michigan contribute to lenders' problems holding foreclosed properties. The average homeowner pays just over $3,500 a year in property taxes within Detroit.  This means that lenders with many foreclosed properties have to pay thousands of dollars until they can sell the properties – something that may never happen.  So, houses are listed for as little as $500, most of which goes directly to the realtor as commission after the sale.  The $3,500 less in taxes every year and whatever the borrower originally paid on the mortgage is all that the lender profits.  You can check millage rates by county at the Michigan Department of Treasury website.
Increasing Crime Rate
Higher population densities naturally translate to high crime rates, but Detroit has a crime per square mile rate more than 12 times the national and state average – with 519 crimes committed every year per square mile.  With an average of 72,039 crimes committed in Detroit every year (54,057 as property crimes and 17,982 as violent crimes), Detroit is ranked as being a safer place to live than only 4% of other cities in the United States, according to Neighborhood Scout.com.
It's difficult to make a direct correlation between increasing crime rates in a city and decreasing property values, but there have been numerous studies on the topic.  A study performed by Lynch and Rasmussen in 1995 found that housing values in a high crime area fell as much as 40%, with one house declining from $94,000 to $57,000.  But these results have not always been consistent.  As early as 1980, a study performed by Naroff found that a 1% increase in crime rate in a neighborhood caused property values to increase by 1.7%, likely due to increased taxes to pay for more police in the area.
Fixer Uppers Flooding the Market
One of the most important reasons you should be careful before investing in a low cost house is that most houses on the market for under $3,000 in Detroit are serious fixer-upper cases.  Many houses at this price level are missing key elements, like their water pipes, fixtures, or electrical wiring.  Various damage to the interior and exterior can cost a buyer up to $20,000 in repairs before the property is even up to code.  In higher crime areas, some houses have been stripped during burglaries, and are surrounded by other similarly destroyed homes.  There is good news, however! Programs such as the U.S. Department of Housing and Urban Development offer new homeowners funding to help offset the cost of bringing such low cost properties up to code.  FHA-approved lenders can even offer loans to pay for the purchase price of the house, as well as the rehabilitation costs – which encourages banks to keep housing prices low in the hopes of securing such a loan.
So, it's important to be careful with any purchase that seems like a ridiculous bargain, especially in housing.  Areas like Detroit might recover over time, but remain places commonly associated with high crime rates, low property values, and bitter winters – not exactly the place to build a dream home.  If you decide to take a chance at a fixer upper in Detroit, be sure to ask your realtor questions about the crime rate in the neighborhood, quality of the school district, and the property itself.  Some houses are simply cheap because of the high foreclosure rate, and there is little else wrong with them.  But be sure to do your research before investing in them.
The guest post today was written by Andy Wallner!  I found this article particularly interesting because I thought that such an investment sounds interesting and it's good to get a perspective from someone closer to the local area!
Andy Wallner is a freelance writer that is interested in online and offline marketing information. In his free time, Andy enjoys kayaking, playing trombone in a local jazz band, and learning CSS.
Thanks Andy!  Very interesting article!
MR